***** ALERT - Nominations for your new ClubCJ Committee can be made
here
*****
Moderators: Moderators, Senior Moderators
I Washed the car today and found this, Ive just stopped weeping. It's the first one on my baby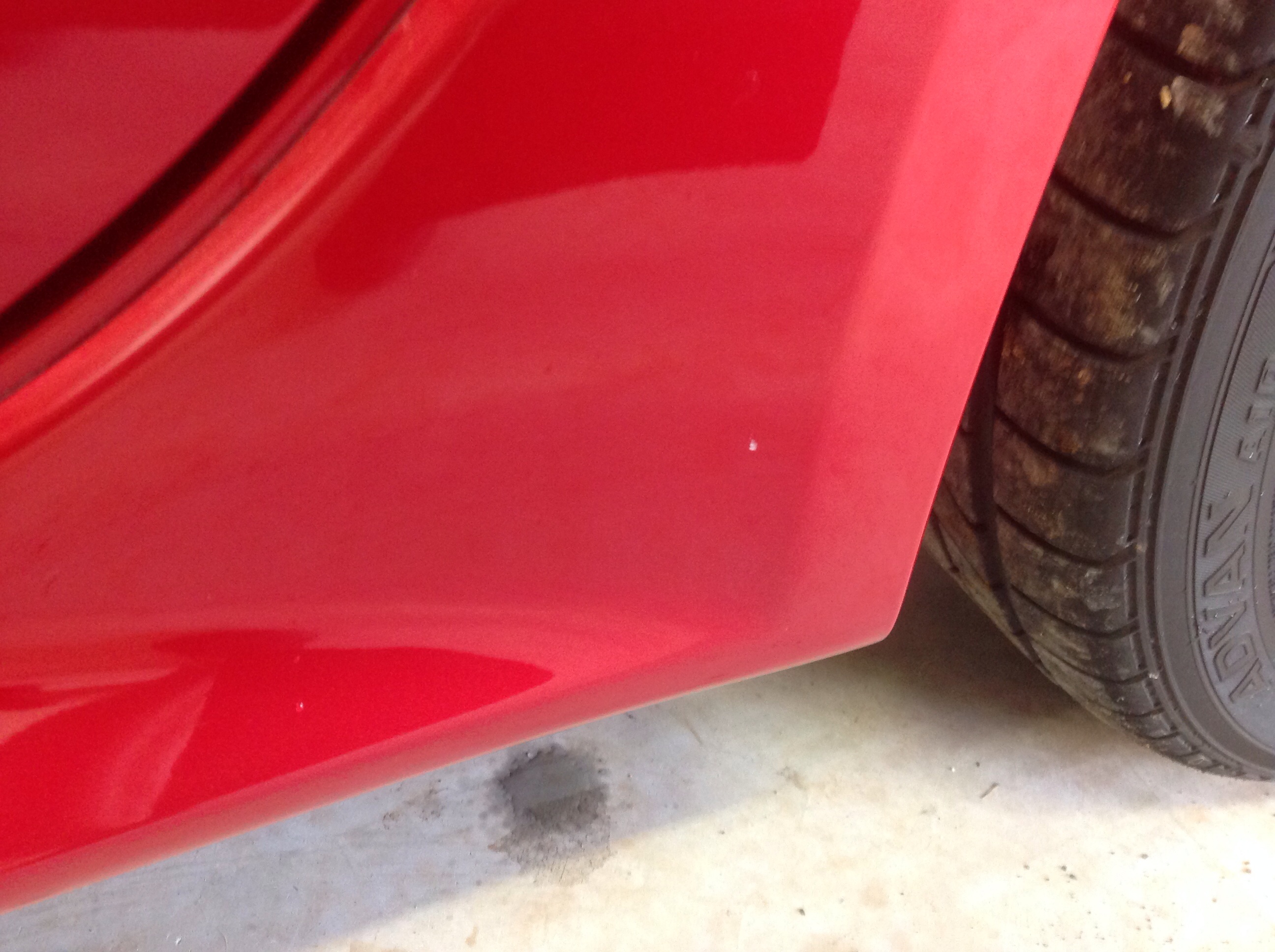 ---
---
---
i use to hate them

i think they add charm now

its like a man with scars, each one has a cool story
3Inch Custom Cat Back Exhaust
Home Brand Alloy UICP
DBA Slotted and Drilled Rotors
K&N Panel Filter Replacement
DBA Extreme Pads
Turbosmart Dual Port BOV
Tein S Tech Springs
Painted Calipers (Makes it look faster)

---
Moderator

Posts: 1728
Joined: Mon Sep 30, 2013 8:28 pm
Location: Launceston, Tasmania, Australia
megatron wrote:get use to it phil
^^^
Day after I bought my baby, Some idiot in a car park managed to hit my rear bumper :C Words don't describe how mad I was

yet devastated
Daily: My14 Lancer LX
Weekender: 2009 MY09 Ralliart Hatch
My Mod Thread:
viewtopic.php?p=324612#324612
Instagram:
http://instagram.com/mitsii_lx
---
Lancer MASTER

Posts: 2357
Joined: Sat Jan 04, 2014 7:28 am
Location: Gold Coast, Qld. Australia
On the very rare occasion I park mine in a shopping centre, I park away from the rest of the shoppers and straddle two spots... I'd rather walk the get a dent!

"The Human species has now evolved to the point where we only have two natural predators; ourselves and peanuts..."

---
Oh Phil that's nothing! Lol check out my RA next meet I've given up with touch up paint!

The first week I owned my RA I park it at shops, came back half hour later and someone had hit front. Bent number plate, chip size if finger nail off chrome, two scrap marks 5cm long ontop of chrome, small indent onling bottom underneath grill. I nearly vomited in car park and no note on windscreen! One of the main reasons I brought my dash cam! You can still see chip off chrome, I call it her missing front tooth lol a reminder for me on where not to park!

I've seen a women in 4wd push a trolley out of way with her bull bar only for trolley to toll down slight hill and into a car door. She got out and walked inside like nothing happened! I wrote note and left it on their window. When I came out from shops owner was waiting in car. I spoke to him and ended up leaving my number in case he needed witness for insurance. I would have loved to know what that women's response was when she returned to her car.
turbogirl
Member's Liaison Officer
Executive Team

In debt and loving it
---
yes Phil, accept it as a "badge of honour" or you`ll be forever tearing your hair out

trolleys are a different wound

210 KWATW 400nm RALLIART
Virtual Dyno 1/1
http://goo.gl/GrUosm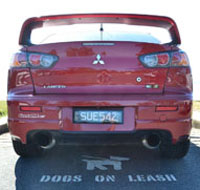 ---
Moderator

Posts: 2739
Joined: Thu Dec 13, 2012 4:16 pm
Location: Sydney Australia
I have that too but also a dent. Caused by me ><
They will learn... I will always be a step ahead

No longer an active member.
---
yup... first one is always the most painful.. after that.. its meh
AK 3" Single tip exhaust | 18x9 CST Zero 1 Hyper wheels |BC-BR Coilovers | UR UICP | Synapse DV | 3-pod A-Pillar | Adj. rear camber & toe arms | AK Aluminium undertray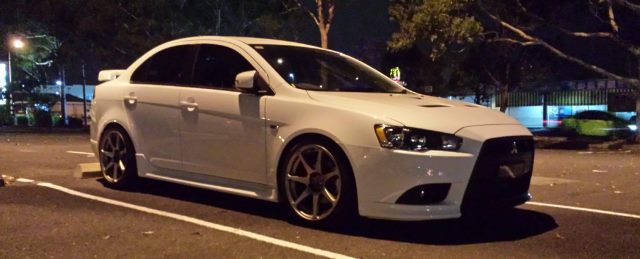 ---
Genius

Posts: 5007
Joined: Sat Dec 06, 2014 12:46 pm
Location: Caloundra
Contact:
---
Lancer1993 wrote:Another reason to buy used, blame the previous owner
Been there, did that... got a hell lot more than just stone chips. lol
AK 3" Single tip exhaust | 18x9 CST Zero 1 Hyper wheels |BC-BR Coilovers | UR UICP | Synapse DV | 3-pod A-Pillar | Adj. rear camber & toe arms | AK Aluminium undertray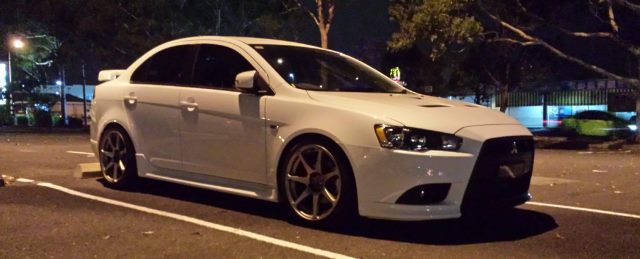 ---
---
Who is online
Users browsing this forum: No registered users and 0 guests