Not sure if this is the right place for this but here goes.
Got a 93 Coupe, had it since new (yes I know long time) the engine finally decided to spring a massive oil leak out the head gasket and was quoted at least $1600 for a workshop to fix it... which lead me finally to step up and got a CJ sedan.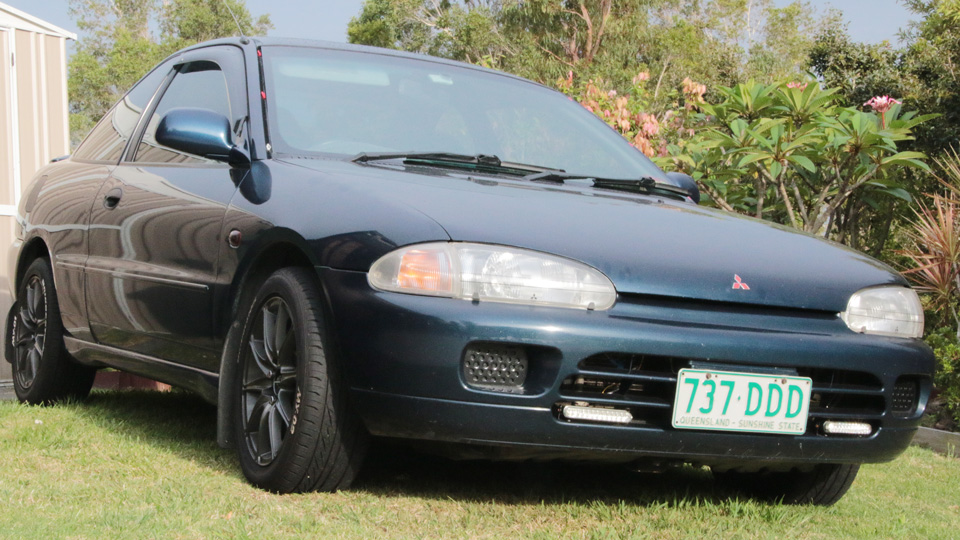 Anyway back to the coupe, wasn't gonna pay that much to fix a car worth about the same. Plus I just happened to have a spare engine out of a Proton M21 sitting at home. It's the dohc 4G93p and will hook right up to my existing GB but will require some mods to the wiring loom and this is part of the reason I started this thread.
The M21 was bought late 2013, minor damage to the front, probably repairable but it also had a rusty roof and boot. The car had around 136k on it and I took the engine out myself, it looked like it had a new radiator the water was clean and it ran good but had no front seat (and no rego) so wasn't able to take it for a test drive. The last year it's been in my garage, out of the weather, I filled it with oil and have been turning it over to keep things lubricated.
Part of the reason I got the CJ was I knew it would take me too long to get the engine in the coupe but now I'm ready to start work and bring the coupe back to life.
First I need to prep the engine with a timing belt and maybe water pump and check gaskets aren't leaking and this is where I need some help. I've checked prices at Repco, about $125 for just the TB about $200 with the kit. How do I know if it needs a TB kit or just the belt?
Any help would be appreciated, I live in the Caloundra area. I plan to do the work at home unless someone has a garage going unused LOL
BTW I have replaced an engine before, many years ago in a 76' Celica, got a twin-cam from a Jap auto supplier, much easier job being a carby motor.
I also plan on replacing the steering rack or getting the existing one fixed for an oil leak, got the one of the M21. Also might replace the front sway bar with the bigger M21 one as the rubbers are worn on the old one. I'll be doing the rear brake swap with disc and a bigger brake boost while the engine is out. Lots of work but I have most of the parts needed, just need bits like the timing belt, water pump (if needed) and clutch kit.