Sal / Twatty has agreed to give us a Sunday at his large workshop in Wacol again on Sunday 13 March 2016
10.00am - till 5.00pm or we give in.
95 Industrial Avne Wacol
(Formation Street end, opposite Palfinger and Gough transport and next to Cafe 31 and in same complex as Ron Finemore, Gilders, ABS, ECW).
It's normally fairly quiet on a Sunday however please be weary of any trucks entering or leaving the complex.
Pizza will be supplied.
Ill bring my camera and see if I can round up another few photographers (Thorsten, Dom?!) and maybe a model.
ATTENDING
Sal / Twatty
Jade / turbogirl
Alan / Alfie1512
Daniel / Speedy
Rik / Buchani
Curtis / Xceazy
Daniel / Yatza
Rakesh / Slip nut
Craig / Lancer1993
It's also a great spot for those industrial photo shots so get the cameras ready too!
Some of the previous fun had after the National Meet taking cover from the storm and the last workshop day.
Steve has also promised to bring his Drone chopper and any other remote control toys are welcome!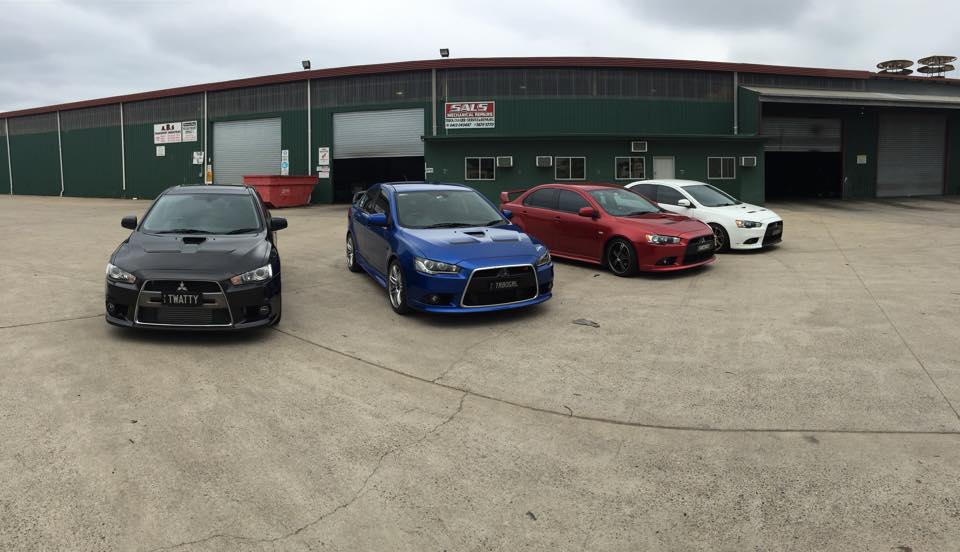 [youtube]http://www.youtube.com/watch?v=a9yzWcvJtFA[/youtube]