Connect with your social network account
***** ALERT - Nominations for your new ClubCJ Committee can be made
here
*****
Moderators: Moderators, Senior Moderators
couple of Ks (100-200ks) after lowering my car i started getting the "Periodic Inspection" message upon starting the car.

My car is not up for service yet (it's on 46xxx now and next one is 60000).

I'm guessing this is just a coincidence and the Mitsubishi dealer did not set the periodic inspection message correctly? and im guessing it's safe to simply reset this myself?

cheers
Vroom!
---
INACTIVE Member Account
Posts: 6769
Joined: Mon Aug 31, 2009 10:41 am
Location: Pyrmonia! Inner Sydney.
Contact:
Yes.
You can reset it or if you ignore it for 2,000 ks late for the 45,000 service schedule, it will "switch off" and it will lay in wait for the next 15,000kn service schedule, to annoy you then....

"the quieter you become, the more you are able to hear"
More pix @
http://clubcj.net/viewtopic.php?t=8779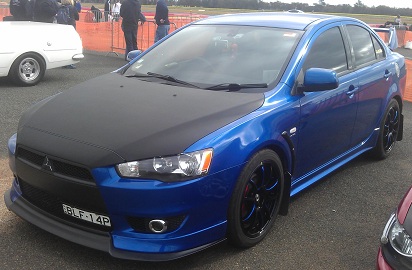 ---
---
---
---
---
---
Lancer Newbie

Posts: 50
Joined: Sun Jan 02, 2011 12:12 pm
Location: darwin NT
---
---
Who is online
Users browsing this forum: No registered users and 2 guests