Connect with your social network account
***** ALERT - Nominations for your new ClubCJ Committee can be made
here
*****
Moderator: Senior Moderators
---
seriously?
210 KWATW 400nm RALLIART
Virtual Dyno 1/1
http://goo.gl/GrUosm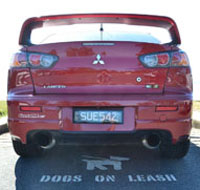 ---
---
---
---
---
Right or wrong. Above seems very disturbing! When is next election for president?
---
That is from 2 years ago
Nice work Skip' now where the bloody hell is Sunny?
Please check out my
GARAGE
and feel free to leave a comment.
---
aspir3 wrote:That is from 2 years ago
He's enjoying digging up 2+ year old threads for the hell of it lately :/
Merlinised
---
Not really Dannn, sorry I'm out of order here, didn't notice age of thread, presume all is well now!
Have picked up from old threads else ware in preference to starting a new thread, as this appears to be preferred and also brings forward, already available info: Saves repetition.

Be much easier to just ask for help and add more clutter, without searching through what already is available, with, if available, adding more useful info: Please correct me if I'm wrong so I can change my approach.

This is a great club and has been in many ways an inspiration to me and I have and will continue to endeavor to give as well as just take.
---
---
Who is online
Users browsing this forum: No registered users and 1 guest