Connect with your social network account
***** ALERT - Nominations for your new ClubCJ Committee can be made
here
*****
Moderator: Senior Moderators
Lancer Learner

Posts: 2
Joined: Fri Sep 25, 2015 7:43 pm
Location: campbelltown
hey guys, i want to wrap my bonnet and im after some honest opinions, my car is white and i like the look of the carbon fibre white vinyl, i have some of the wrap here buts its a few shades lighter than my car but i think it would look okay, i dont know what brand it is but when i had the black carbon fibre it was made by 3M and it was a lot better quality, any suggestions on better colour options and brands?
---
Lancer Newbie

Posts: 33
Joined: Fri Sep 25, 2015 9:40 pm
Location: sydney Australia
hey bro, i got a same car (white lancer) and i heard carbon demon is good but i haven't check them out yet myself so i can't really say if its true. unless if theres a member here that can verify that =)
Lancer es sports 2015 white FTW =)
---
Hey I can help you, have tried most the carbon fiber vinyl wraps on the market.
Here is my collection of 3 different grades of the best carbon fiber wraps
out there.
They are '3ds'(dry carbon fiber style), '4ds'(laminated carbon fiber style), & '5ds'(glossed carbon fibre)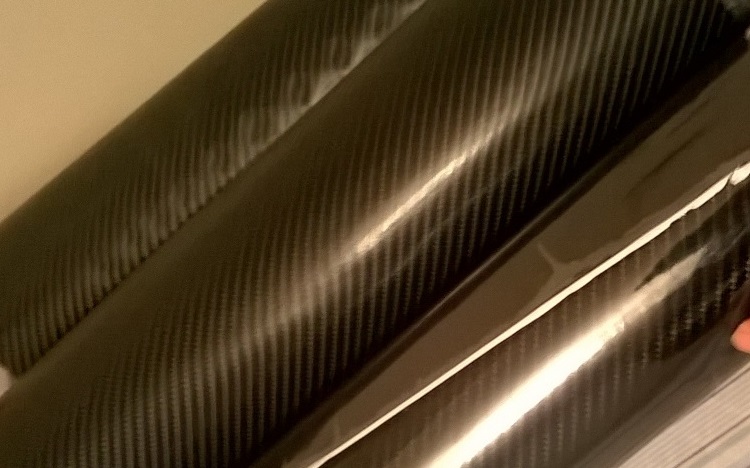 '5ds carbon fiber' is the best and most realistic carbon fiber wrap in my opinion (a little costlier). It has actual fibers woven into layers within it. Once applied and stretched properly with a heat gun, you really cannot tell the difference between actual carbon fiber and 5ds wrap.
ps- look online and you should find 5ds carbon fiber available in different colours aswell. There is also '6ds' advertised on chinese websites out there, but that is false advertising and is actually just 5ds
---
---
Who is online
Users browsing this forum: No registered users and 1 guest