Connect with your social network account
***** ALERT - Nominations for your new ClubCJ Committee can be made
here
*****
Moderator: Senior Moderators
long story short, i just had the evo serviced and pretty much everything is almost perfect on it (much to my relief), except for one thing, i will need new rotors (fronts, as the rears can be machined) and pads fairly soon, so i got a quote for $1200 each for the genuine rotors (each) and about $400 or so for the brembo break pads, just wondering what are some other options to explore i have been looking on some websites for new ones and i have slotted rotors are cheaper on a particular site however i am unsure if they ship to AUS, pretty much looking for other options that are not going to be soo. . . pricey
My EVO (X MR) progress:
http://clubcj.net/viewtopic.php?p=328713#328713
4 cylinders, 3 diamonds, 2 litre, 1 turbo, 0 reasons to buy anything else
ROTM WINNER SEPT 2014
---
Lancer Legend

Posts: 1272
Joined: Wed Jul 14, 2010 3:10 am
Location: Newcastle NSW Australia
Best advice I can give you is do your research thoroughly .Maybe have a talk to boys at GSL Motorsport.On the subject of pads I bought a full set of EBC REDSTUFF pads from Amazon USA for around $250 delivered may be worth having a look there.
Evolution X MR+ Lancer VRX Sportback +LA Lancer GSR
"Don't back off until you hit something"
---
Rotors probably something like this, then some pads to suit.. theres lots of different options. Like darryl said gsl would be your best bet.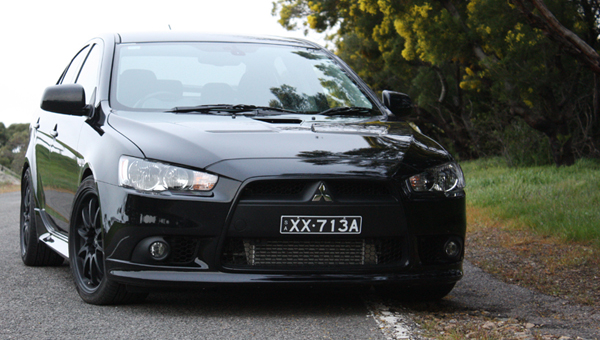 Australia's sexiest blacked out ralliart

evo x turbo, ets intercooler, turbosmart wga, aem intake, ur intercooler piping, ur turbo back exhaust, 3port
---
---
---
using RDA Slotted disc for Evo X at the moment, cant really fault them, and they were from memory 350? or 400? for the front pair

Then there are some 2 piece option that are much much lighter but goes to about 1k.

Pretty sure the stock ones are brembo 2 piece hence the price tag?

Pads, DS2500 are good, or i have driven a few cars with hawk racing Brake pad, and they are pretty good. Would recommend both gold or red box for stret and spirited driving. Also look at Endless MX72, best pads i have tried.
燒
---
My evo has just under 44k on the clock , looks like it is time to do my research, apparently I have roughly 5 thousand km or so of life on them so should leave me with plenty of time to research given I drive it a hole kilometer of 2 a week

( pretty muh bring it home wash it short drive, repeat the process), I was talking to one of the guys from wayville Mitsubishi and pretty much after 40k km they just throw the rotors and put new ones on, could become an expensive procedure every few years, but probably worth it for the enjoyment even though the bank account does not agree
My EVO (X MR) progress:
http://clubcj.net/viewtopic.php?p=328713#328713
4 cylinders, 3 diamonds, 2 litre, 1 turbo, 0 reasons to buy anything else
ROTM WINNER SEPT 2014
---
I have RDA slotted and dimpled rotors. Pretty good i think. Not overly expensive. I also use EBC green stuff on them which has had alright results.
All the people ive talked to recommend the Ferodo pads as well
-Beeble spec custom tune (182kw 383nm)
-Cosworth Air Filter
-Evo X BOV
-Evo X Intercooler
-Grimmspeed 3 port
-Ultimate Racing UPICP & LICP
-HFC & Ultimate Racing catback
---
Let the research begin
My EVO (X MR) progress:
http://clubcj.net/viewtopic.php?p=328713#328713
4 cylinders, 3 diamonds, 2 litre, 1 turbo, 0 reasons to buy anything else
ROTM WINNER SEPT 2014
---
---
---
Who is online
Users browsing this forum: No registered users and 1 guest