Connect with your social network account
***** ALERT - Nominations for your new ClubCJ Committee can be made
here
*****
Moderators: Moderators, Senior Moderators
VG/Ultra Racing/Whiteline/Work/Ralliart/Supercircuit/Cosworth/Pioneer/BC/Recaro
---
---
Moderator

Posts: 2739
Joined: Thu Dec 13, 2012 4:16 pm
Location: Sydney Australia
hahahahah i can't believe people actually fell for that. LOL
They will learn... I will always be a step ahead

No longer an active member.
---
K&N high flow panel filter
CP-E Austenite 304 stainless steel dual muffler catback
Evo X OEM bypass valve
Injen upper intercooler pipe
ECU tune
---
Metalstrix wrote:hahahahah i cant believe people actually fell for that. LOL
Because sheep.
And also "OMG IPHONE CAN DO EVERYTHING COS IT'S SO REVOLUTIONARY" logic.
I am pretty sure anyone with a sane mind would know that electronics and a microwave oven do not mix.
It was hilarious with the waterproof thing, but this is funnier.
Crayon Pop "straight-five engine" dance ftw.
---
Alumni

Posts: 8585
Joined: Mon Oct 27, 2008 8:56 pm
Location: Melbourne, VIC, Australia
Contact:
takes all sorts to make up this world.
Beeble tooned MY08 OEd. w/ RA BKit+SWheel
Cosworth Panel Filter w/ RA Intake | SuperCircuit 4-2-1 Headers | Creat'd Ti-tipped SS exhaust
BC
BR-type Coilovers | U
R
+ Whiteline Bars
EBC
Green
Stuff Pads | RDA Rotors
---
---
bit of tomato sauce, no problem lol.
210 KWATW 400nm RALLIART
Virtual Dyno 1/1
http://goo.gl/GrUosm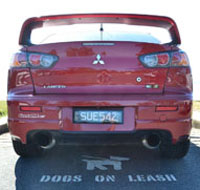 ---
---
---
Return to "Jokes & Funny Videos"
Who is online
Users browsing this forum: No registered users and 1 guest