Connect with your social network account
***** ALERT - Nominations for your new ClubCJ Committee can be made
here
*****
Moderators: Moderators, Senior Moderators
INACTIVE Member Account
Posts: 6769
Joined: Mon Aug 31, 2009 10:41 am
Location: Pyrmonia! Inner Sydney.
Contact:
gazman51 wrote:Yeah mate , I have tried that link you posted earlier several times and just get an error message so I assumed that no one else could open it now as well

Garry
Looks like they've changed the layout of their page.
Here's the updated link:
http://www.jciblueconnect.com/index.php?page=find
or you could just go to the main page
http://www.jciblueconnect.com/
Hope that helps. Looks like they have a pre-2010 unit and newer 2010 version unit.
"the quieter you become, the more you are able to hear"
More pix @
http://clubcj.net/viewtopic.php?t=8779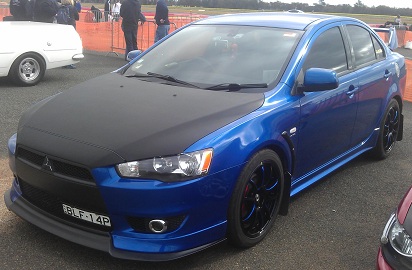 ---
G'day
I have another phone to add to the works 100% list.
It is a Sumsung C5510

It is also a reasonably priced phone which works both on 2G and 3G for those who mainly want the talk and text and care less about things like camera quality.
At first it done everything except auto connect when starting the car , but is now auto connecting when starting car or going to acc. position
Ours is a MY10 VRX

Garry
---
Lancer Legend

Posts: 1170
Joined: Tue Dec 09, 2008 8:56 am
Location: The People's Republic of Campbelltown
crankyfatcow wrote: then we saw the E63 & I liked the red so I got that. But I couldn't ring out on the bluetooth. So I got another card for my old phone - Nokia 6111 (which I ruined at Avalon Airshow from the wet weather) to use in the car (I loved that phone). But the fact I couldn't use the same phone all the time bugged me. I even thought of upgrading the stereo but we seem to have a thing that if the stereo gets upgraded we end up buying a new car. It happens all the time, even my son had the same thing. So iPhone it is. The E63 is a great phone but I make most of my calls from the car so the bluetooth part has to work.
squala wrote: Nokia E63 also works.
So does the E63 work or not? two conflicting posts on the one page in the thread..... (page2)
ClubCJ's first Sportback
---
---
I've had no end of troubles connecting my phone. My iPhone worked perfectly and connected straight away but i've only been able to connect it once with my SE Xperia Arc although I've tried a few times and given up :p
2010 Lancer Ralliart <3
---
---
---
---
---
---
Who is online
Users browsing this forum: No registered users and 12 guests