***** ALERT - Nominations for your new ClubCJ Committee can be made
here
*****
Moderators: Moderators, Senior Moderators
Post Monster

Posts: 2614
Joined: Tue May 08, 2012 11:39 am
Location: Hills District, NSW
Merry Christmas on behalf of myself, NSW crew, and all other states and territories

Hope you all get spoilt

---
Genius

Posts: 5095
Joined: Sat Dec 06, 2014 12:46 pm
Location: Caloundra
Contact:
I got spoilt by getting my 09' VRX a few weeks ago, a 'new' car is not a bad way to start the new year.

Have a happy holiday and safe new year!
Last edited by
Lancer1993
on Thu Dec 25, 2014 12:30 pm, edited 1 time in total.
---
Post Monster

Posts: 3203
Joined: Mon Mar 18, 2013 9:21 pm
Location: Adelaide South Australia
merry christmas

gave my VRX a well deserved bath yesterday for christmas


No matter where you are, whether it's a quarter mile or half way across the world, you'll always be with me and always be my BROTHER - Dominic Toretto. RIPPaulWalker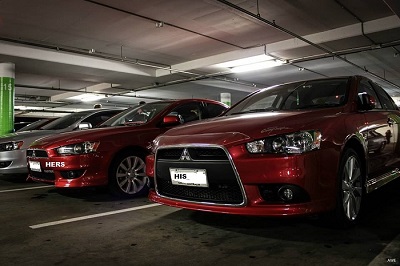 ---
Merry Christmas all, have a great day !!!
Hope you got some nice goodies for your cars along the way
My EVO (X MR) progress:
http://clubcj.net/viewtopic.php?p=328713#328713
4 cylinders, 3 diamonds, 2 litre, 1 turbo, 0 reasons to buy anything else
ROTM WINNER SEPT 2014
---
Alumni

Posts: 8582
Joined: Mon Oct 27, 2008 8:56 pm
Location: Melbourne, VIC, Australia
Contact:
Merry X'mas clubbers!
Beeble tooned MY08 OEd. w/ RA BKit+SWheel
Cosworth Panel Filter w/ RA Intake | SuperCircuit 4-2-1 Headers | Creat'd Ti-tipped SS exhaust
BC
BR-type Coilovers | U
R
+ Whiteline Bars
EBC
Green
Stuff Pads | RDA Rotors
---
---
MERRY CHRISTMAS ALL!!!!
210 KWATW 400nm RALLIART
Virtual Dyno 1/1
http://goo.gl/GrUosm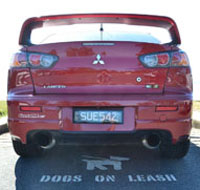 ---
---
---
Post Monster

Posts: 2614
Joined: Tue May 08, 2012 11:39 am
Location: Hills District, NSW
I think ill be rolling around everywhere for the next week
---
Merry Christmas everyone

-Beeble spec custom tune (182kw 383nm)
-Cosworth Air Filter
-Evo X BOV
-Evo X Intercooler
-Grimmspeed 3 port
-Ultimate Racing UPICP & LICP
-HFC & Ultimate Racing catback
---
---
Who is online
Users browsing this forum: No registered users and 20 guests