Connect with your social network account
***** ALERT - Nominations for your new ClubCJ Committee can be made
here
*****
Moderators: Moderators, Senior Moderators
Hi guys and gals. I need some help. I am buying a bonnet off one of the member and both me and him have been looking around for a courier that will ship from SA to QLD.

Apparently some of them don't want to ship a bonnet because they say it damages to easly and some places are asking between $400 and $800.

Can anyone recommend a courier service that won't charges almost the cost of the bonnet it self and that would ship an item like a bonnet?

Thanks in advance (:
---
---
Post Monster

Posts: 2869
Joined: Wed Jun 03, 2009 12:23 am
Location: Fines City, VIC, Australia
Try [url]smartsend.com.au[/url]. I found them among the cheaper web-based delivery services around. They're also pretty strightforward and cnvenient. You just need the size and weight of the package as well as the 'To' and 'From' postcodes.

Hope this helps.
/////
/////
7 airbags
6-speed SST
5-star safety
4-wheel drive
3-diamond badge
2 overhead cams
1 awesome ride
0 demerit points and gutter rash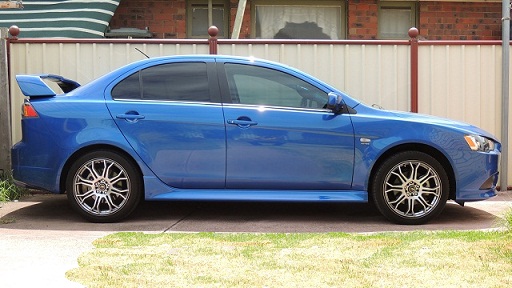 ---
Recently i have bought an RV online from someone in Australia. does anyone of you know which services for fastest
courier in Brisbane
includes packaging at a affordable price?
---
Man! I have a recommendation for you. Try Courier service in Dallas from Smart delivery Service providers.They are trusted service provider. You will definitely like them, I am sure.
www.delivery-service.com/
---
---
---
Lancer Evolution

Posts: 823
Joined: Mon Feb 14, 2011 3:58 pm
Location: Adelaide
bonnets are a delicate item especially lightweight aluminum bonnets.
You only have to look at the RA group buy to see that quite a number were damaged in transit.

My suggestion would be to drive over there for a holiday and spray and mount the new bonnet and drive back. probably cost you the same in petrol and you get a holiday out of it if you are keen.

put it this way 2000kms / 700km for a tank of petrol is 2.85 tanks.
Lets round up to 3 for nice rounding and because we can't always get the fuel economy we wish for. and because physics hates us.
so 6 tanks of petrol both ways.

now 60L fuel capacity x $1.55 per L for 91 RON = 93$ x 6 (tanks of fuel) = $558

Then on top of that you would have to factor in your driving or a drivers hourly rate and so on and so forth in order for a road courier to be cheaper than that they would need a combination of.

cheap fuel
much more economical car
cheap hourly rate

800$ is average raw cost of the bonnet unpainted from mistu then once you add all the plastic clips heat shields and the vents and painting it goes up to around $1300 -$1800.
I was quoted around that figure when i got my NA bonnet in a collision.
Some dealers will ask for a Ralliart VIN as it is marked as protected part.
---
---
It was an informative share. I also have to find a reputed company that offers reliable
same day delivery Dallas
for receiving and sending car spare parts. Actually I will start the online business for the sale and purchase of such parts. I was just wondering if anyone here could help me find a right one!
---
---
Who is online
Users browsing this forum: No registered users and 6 guests