Connect with your social network account
Welcome to the new ClubCJ Forums! Modifications are still being made, please contact JustinR or Kav91 if you have any issues!
Moderators: Senior Moderators, Moderators
Hi all could some one please tell how much a set of new clutch packs for a evo x mr 2008 model are the install price please, i just got my car retuned ???? from a pretty well known performance shop in Brisbane they told me that there was some clutch slippage so they adjusted the fluid pressure on it but when i got the car back it was slipping all over the place basically undriveable so i gave them a car that was driveable but got a un driveable car back this seams to be quite unfair ??? so i drove away from shop some times in first gear then maybe 3rd gear drove car back them and they said well the packs were on the way out they have quote me $5500.00 to get it fixed using stage 1 sst or ssp clutch packs???? could some one please give me some advice Thanks Gaz

---
Theres no way I would have left the shop with the car how it was for starters.
I would have raised merry hell for sure.
$5500 is pretty stupid for a clutch replacement.
I have seen a full rebuild kit with clutch and throw out bearing and alignments tools on special eairlier this week for under a grand.its usual retail was just under 2 grand. So 3 grand for labour is plain dumb.
---
Hey, Thanks bumblebee i was stupid for driving away i was in shock went I back and they told just to drive in super sports mode or sports mode and let the clutch pressure balance out ????? WTF the car is un-drive-able goes from 1st to 3rd up to 5th slams back to 2nd it is terrible where did you see the price for the clutch pack kit please>>> did you remember the brand ??? Many thanks for getting back to me, Gaz
---
Bumblebee is thinking of a manual clutch, not an SST clutch pack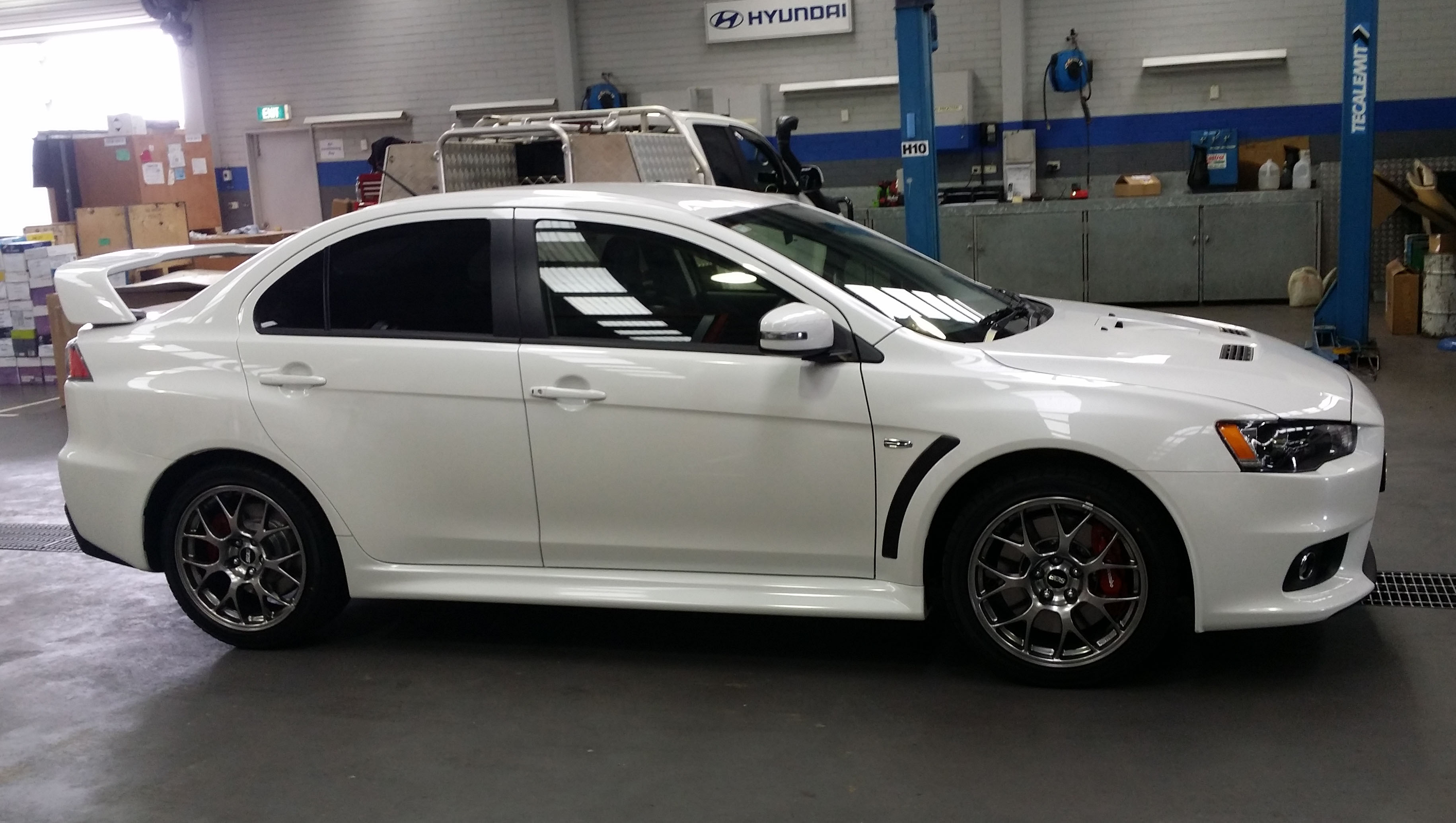 OHH YEA!!!!
---
Lancer Evolution

Posts: 996
Joined: Wed Jul 14, 2010 3:10 am
Location: Newcastle NSW Australia
That price is about right for a SST rebuild. If you only have 1-3-5 or 2-4-6 it may have a selector fork problem as well.Whatever the problem it's going to cost lots of $$$.Make sure you find someone who knows these transmissions
Evolution X MR+ Lancer VRX Sportback +LA Lancer GSR
"Don't back off until you hit something"
---
Lancer ES/EX

Posts: 159
Joined: Thu Mar 16, 2017 8:01 pm
Location: Sydney
i don't know much about tranny rebuilds but apparently boost jucin perfomance are notorious for evo engine/tranny rebuilds, hit them up for some prices they're quite nice
---
My bad sorry.yes i was thinking manual clutch not SST.
But either way if i took a working car into a mechanic and it was ok and they gave it back and it had issues there is no way i would be paying them to fix their mistake.
Never ever.
---
Hi, OK then i still feel that car should have been returned to me in a better condition then as apposed to the way we got it back ??? so what shops in Brisbane know what they are doing??? what shops are in Brisbane can fix this issues whit out ripping people of ???? Thanks Gaz
---
Try ak racing
Nice work Skip' now where the bloody hell is Sunny?
Please check out my
GARAGE
and feel free to leave a comment.
---
---
Is AK racing a trusted installer sorry for the question????
---
gazza90 wrote:Is AK racing a trusted installer sorry for the question????
I believe so. He has been a trusted member on here from the beginning
Nice work Skip' now where the bloody hell is Sunny?
Please check out my
GARAGE
and feel free to leave a comment.
---
---
Return to "Evolution X Performance"
Who is online
Users browsing this forum: No registered users and 2 guests