Connect with your social network account
***** ALERT - Nominations for your new ClubCJ Committee can be made
here
*****
Moderator: Senior Moderators
Alumni

Posts: 8582
Joined: Mon Oct 27, 2008 8:56 pm
Location: Melbourne, VIC, Australia
Contact:
Beeble tooned MY08 OEd. w/ RA BKit+SWheel
Cosworth Panel Filter w/ RA Intake | SuperCircuit 4-2-1 Headers | Creat'd Ti-tipped SS exhaust
BC
BR-type Coilovers | U
R
+ Whiteline Bars
EBC
Green
Stuff Pads | RDA Rotors
---
---
---
Lancer Evolution

Posts: 823
Joined: Mon Feb 14, 2011 3:58 pm
Location: Adelaide
I think the issue is also how they enforce it.
it would take a fair amount of customs staff to scrutinize every package for contents above 20$

And then you can get around that by marking it as a gift. 20$ is not an unreasonable amount for a gift.

1000$ is perhaps is under the current system.

if the retailers are crying poor because the internet is eating away at their profits they need to re think their business model. lobbying government is not cool.

Now why do i still have to go to a dealer to buy a car?
I should be able to order it off the interwebs and pay the lowest price that they can offer? rather than line a salespersons targets and have to try to haggle over annoying extras.
only have a showroom and service centers for demonstrations and test drives.
I get the VIN with my purchase as a tracking number and ill see it all the way until i pick it up from the showroom or get a nice rep to deliver it!
---
Lancer Legend

Posts: 1248
Joined: Sat Apr 13, 2013 8:32 pm
Location: Perth, Australia
citris.87 wrote:Thats just ridiculous, I dont think there is a single decision I have agreed with since the last election. Might be time to move countries lol.
Couldn't agree with you more, this governments idea of policies is a joke, and is only going to hurt the public financially
---
Moderator

Posts: 916
Joined: Sat Apr 21, 2012 9:26 pm
Location: Adelaide
Annie's Merlinised Red Devil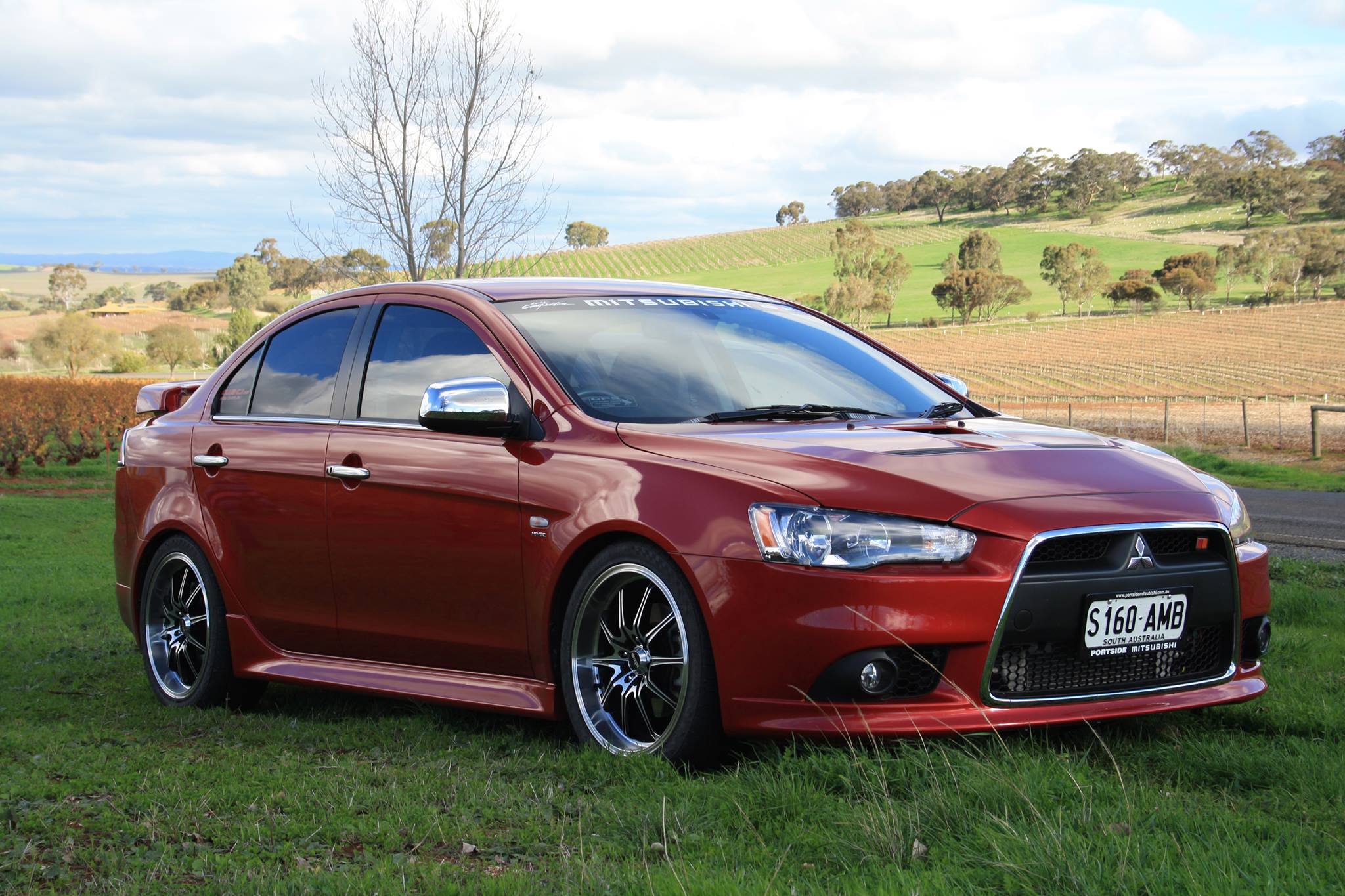 ---
TrojanHorse wrote:Well who voted in the libs? Wasnt me! Anyone that did shouldnt be whinging cause you know well what they are about: shafting the public and little man to get the budget back into the black and making sure the businesses are looked after. So this is no surprise really is it?
Yep, what I hate is, everyone who votes for them realizes their mistake, then get the other guys back in, but labor never reverse the crap laws passed by the libs, so we are stuck with them (Most of them). But on the flip side, libs reveres all of the good choices from labor immediately, NBN for one.
This is going to become a political debate lol. Seriously tho, this will stop thoes of us to under declare items, I doubt they will believe a $2000 laptop cost us $19... but there are other ways that might still work, as mentioned before, gifts maybe?
---
It's just a tax grab plain and simple. Even with the tax, things overseas will still be cheaper even with postage plus most of the time buying online is the only option because you can't get want you want from a store.
2011 lancer ralliart sportback
192kw + 370nm at wheels virtual dyno by boostin juice tuning
Hyperflow intercooler, gfb respons bov , gs 3 port
ultimate racing uicp and licp, hyperflow cat back + hi flow cat
MCA blue coilovers and whiteline sway bars
T3 rotors and ds performance pads
enkei sc 22 wheels
---
---
---
Return to "Group Buys Service"
Who is online
Users browsing this forum: No registered users and 2 guests