Connect with your social network account
***** ALERT - Nominations for your new ClubCJ Committee can be made
here
*****
Moderator: Senior Moderators
Hi,
I recently wanted to buy the carbon fiber cover for gear shift lever for my Lancer CJ ES. So I searched the OEM accessories and found what I needed - this is the pic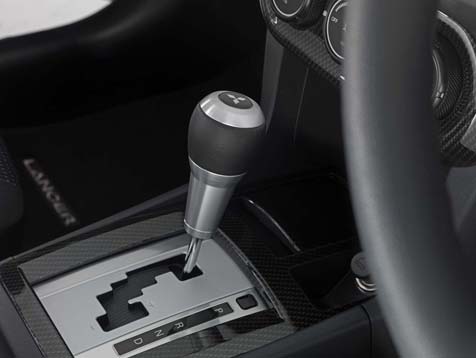 The picture is described as "GEARSHIFT LEVER COVER" - THE PICTURE ALSO SHOWS AN AUTOMATIC GEARSHIFT LEVER. Now since I wanted the carbon fibre cover for gearshift lever, I thought GEARSHIFT LEVER COVER is actually the CARBON FIBRE COVER.
I ALSO ORDERED THE PART SAYING THIS -
------------------------------------------
Hi,
I needed the 8015A060XA Carbon Fibre Cover - Gearshift Lever -
Kindly let me know the availability
Thanks and Regards
Gurudatt
------------------------------------------
I CLEARLY MENTIONED CARBON FIBRE COVER.
TODAY I WAS SHOCKED TO SEE A LEATHER MANUAL GEARSHIFT COVER.
NOW I FEEL THE PICTURE DOESNT MATCH THE PART NUMBER. SO IF THE WEBSITE
http://clubcj.net/viewtopic.php?t=1131
SHOWS A PCITURE AND HAS APART NUMBER ASSOCIATED WITH SOMETHING ELSE, THEN I THINK SOMETHING IS REALLY WRONG.
LETS FOR EXAMPLE ASSUME I HAVE ENTERED THE WRONG PART NUMBER - BUT I HAVE CLEARLY MENTIONED THAT I NEED CARBON FIBRE COVER FOR GEAR SHIUFT LEVEL. IN SUCH CIRCUMSTANCES, ATLEAST ON HUMANITY GROUNDS, SHOULDNT THE ADMINISTRATOR/SENIOR MMEMBER WHO HAS ACCEPTED THE ORDER, CHECK WITH THE PERSON WHO ORDERED IT??
THE BOTTOMLINE IS I LOST MY $50 BECAUSE OF THIS MISLEADING, CONFUSING WEBSITE . IN SHORT I FEEL VERY DISAPPOINTED AND LEFT THE PART WITH THE SENIOR CLUBCJ MEMBER WHO TOOK THE ORDER.
ITS A SHAME!!!!


---
---
You have it backwards. He wants the carbon fibre surround for the auto transmission (shown in the photo) instead he received a manual transmission gear shift boot. I had to read it a few times to understand it as well. Less capital letters would help for a start.
---
---
Return to "Group Buys Service"
Who is online
Users browsing this forum: No registered users and 3 guests