Connect with your social network account
***** ALERT - Nominations for your new ClubCJ Committee can be made
here
*****
Moderators: Moderators, Senior Moderators
INACTIVE Member Account
Posts: 6769
Joined: Mon Aug 31, 2009 10:41 am
Location: Pyrmonia! Inner Sydney.
Contact:
So I've been playing "The Game" with work colleagues since the early days of the internet... let's just say after the dot com bubble went kaput!
So the rules are....
1. You have always has been playing The Game. You may not have been aware of it, but now you are aware of this fact. You will always be playing the game forever going forward. Denying this fact, does not preclude you from playing. You cannot stop playing, now that you are aware.
2. Every time you think about "The Game", you have lost. Loss is temporary; once you stop thinking about The Game, you stop losing, but you will lose again the next time you think about The Game.
3. Every time you think about The Game, and hence lose, you must tell other people that you have lost. You have to declare this as something along the lines of "I lost the Game". You must announce your loss. Even to strangers.
4. The person to go the longest without thinking of The Game "wins" that round
Last edited by
The X
on Sat Jun 30, 2012 7:39 am, edited 2 times in total.
"the quieter you become, the more you are able to hear"
More pix @
http://clubcj.net/viewtopic.php?t=8779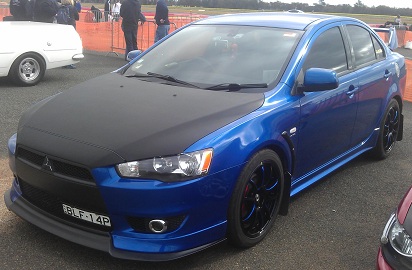 ---
---
Lancer Legend

Posts: 1282
Joined: Thu Dec 24, 2009 4:22 pm
Location: Rye, Melbourne
Agree - lost something....
- Self tuned - work in progress - tune revision #16_03
- GS 3 port controlled wooooot

- Lowered on Kings
- Black Evo X FMIC/ Evo IX BOV/ Depo HFC/ UR UICP
- Awesome self installed Alpine/JL Audio sound system
- Whiteline Rear Swaybar
Noli Timere Messorem
---
---
---
---
Who is online
Users browsing this forum: No registered users and 1 guest