Connect with your social network account
***** ALERT - Nominations for your new ClubCJ Committee can be made
here
*****
Moderators: Moderators, Senior Moderators
Lancer Newbie

Posts: 91
Joined: Wed Nov 05, 2008 11:24 am
Location: Athens, Greece
Hi brothers !

Meet Stavros Grillis, the youngest drifter in the world (9,5 years old)

Enjoy !

[youtube]http://www.youtube.com/watch?v=86LF8vNkMPQ[/youtube]

*I was try YOUTUBE buttons but with no success...if anyone can correct this, i will apreciate that !

Cheers !!
Last edited by
lancerclub.gr
on Tue Sep 11, 2012 9:40 pm, edited 1 time in total.
---
INACTIVE Member Account
Posts: 6769
Joined: Mon Aug 31, 2009 10:41 am
Location: Pyrmonia! Inner Sydney.
Contact:
Haha... this is looking good. Gotta love crazy greeks... haha.

...and if you cant understand all the greek, click on the caption button, it will subtitle in english.

"the quieter you become, the more you are able to hear"
More pix @
http://clubcj.net/viewtopic.php?t=8779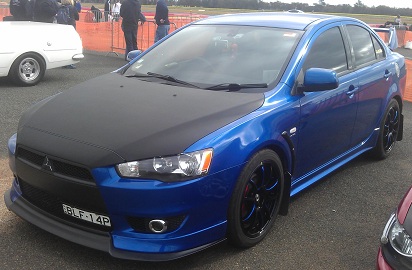 ---
Lancer Newbie

Posts: 91
Joined: Wed Nov 05, 2008 11:24 am
Location: Athens, Greece
Thanks bro !

But if u like children...check this also... haha

[youtube]http://www.youtube.com/watch?v=0WCttfSBVS8[/youtube]
---
---
i really want to learn how to drift now...
-Beeble spec custom tune (182kw 383nm)
-Cosworth Air Filter
-Evo X BOV
-Evo X Intercooler
-Grimmspeed 3 port
-Ultimate Racing UPICP & LICP
-HFC & Ultimate Racing catback
---
---
Who is online
Users browsing this forum: No registered users and 1 guest