Connect with your social network account
***** ALERT - Nominations for your new ClubCJ Committee can be made
here
*****
Moderators: Moderators, Senior Moderators
---
---
---
---
---
---
---
Lancer Newbie

Posts: 98
Joined: Wed Feb 09, 2011 7:52 pm
Location: sydney, Australia
Just wanted to bring to your attention that you can access the premium only section on the mobile site, regardless if premium member or logged in
---
INACTIVE Member Account
Posts: 6769
Joined: Mon Aug 31, 2009 10:41 am
Location: Pyrmonia! Inner Sydney.
Contact:
Mattigins wrote:are all androids touch screen?
No, but all the moderns ones tend to be. Anything <2.0 android is odl tech and probably not touch screen in all instances.
Mattigins wrote:I cannot build an Android app..
It does not need to be an app. more bloat installed on smartphone.
How about a platform agnostic mobile version of the webpage. Plenty of websites do it.
http://www.smh.com.au/
Vs
http://m.smh.com.au/
This could work for iOS, Android, and anything else that needs small screen, low bandwidth...
Mattigins wrote:I do not own an android so i cannot test it..
This is what's delightful developing with Google, there is a devkit for that with an emulator.

If you _really_ want to go down the app path, but I'd counsel you against it and go for the more managable controllable approach of a m-site.
"the quieter you become, the more you are able to hear"
More pix @
http://clubcj.net/viewtopic.php?t=8779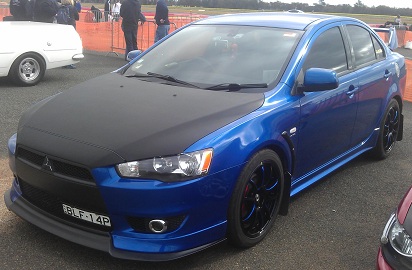 ---
---
Who is online
Users browsing this forum: No registered users and 4 guests