Connect with your social network account
***** ALERT - Nominations for your new ClubCJ Committee can be made
here
*****
Moderators: Moderators, Senior Moderators
This has been around for awhile being built specifically for China and maybe USA left hand drive.
Looks like all future Lancers will be built in Taiwan Hmmmm build Quality!!!
Who knows might eventually go for right hand drive Asian market and filter down to AUS:
---
Online

Lancer1993

Genius

Posts: 4640
Joined: Sat Dec 06, 2014 12:46 pm
Location: Caloundra
Contact:
I'm not a fan of the chrome but a can of Plasti-Dip will fix that! Overall I like the styling.
Even the back looks somewhat meaner, like they relocated the number plate to the bootlid again!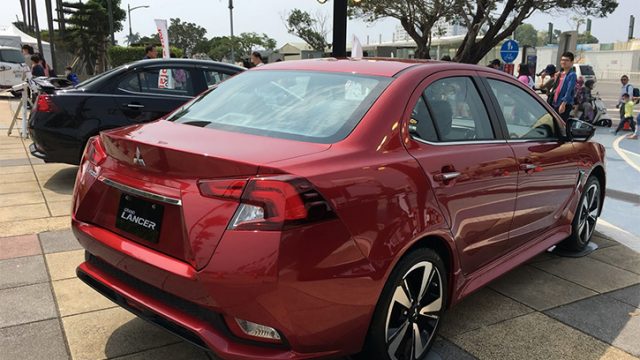 More details here, including a look at the dash.
https://jalopnik.com/the-dead-mitsubish ... 1792318280
---
Love my lancer. Oh well to be discontinued, one good thing, my car wont have to compete with newer models.
Two things I really like is its sporty timeless design and decent size body and engine with no turbo although there is one
for those that want one and still 2ltrs. Not a pee farting turbo: that is just waiting to blow up.


Already some of the brand names that swung over to smaller engines for economic, not economical reasons
that don't apply in Aus: are starting to encounter headaches. Down the track those tiny turbo engine larger cars
are going to hit the wreckers yards a lot quicker. Why! who can afford to replace a blown turbo, costing thousands
of dollars for a car costing vertually only hundreds of dollars, so to speak
---
---
Who is online
Users browsing this forum: No registered users and 3 guests