Connect with your social network account
***** ALERT - Nominations for your new ClubCJ Committee can be made
here
*****
Moderators: Moderators, Senior Moderators
Hi committee can you help me with this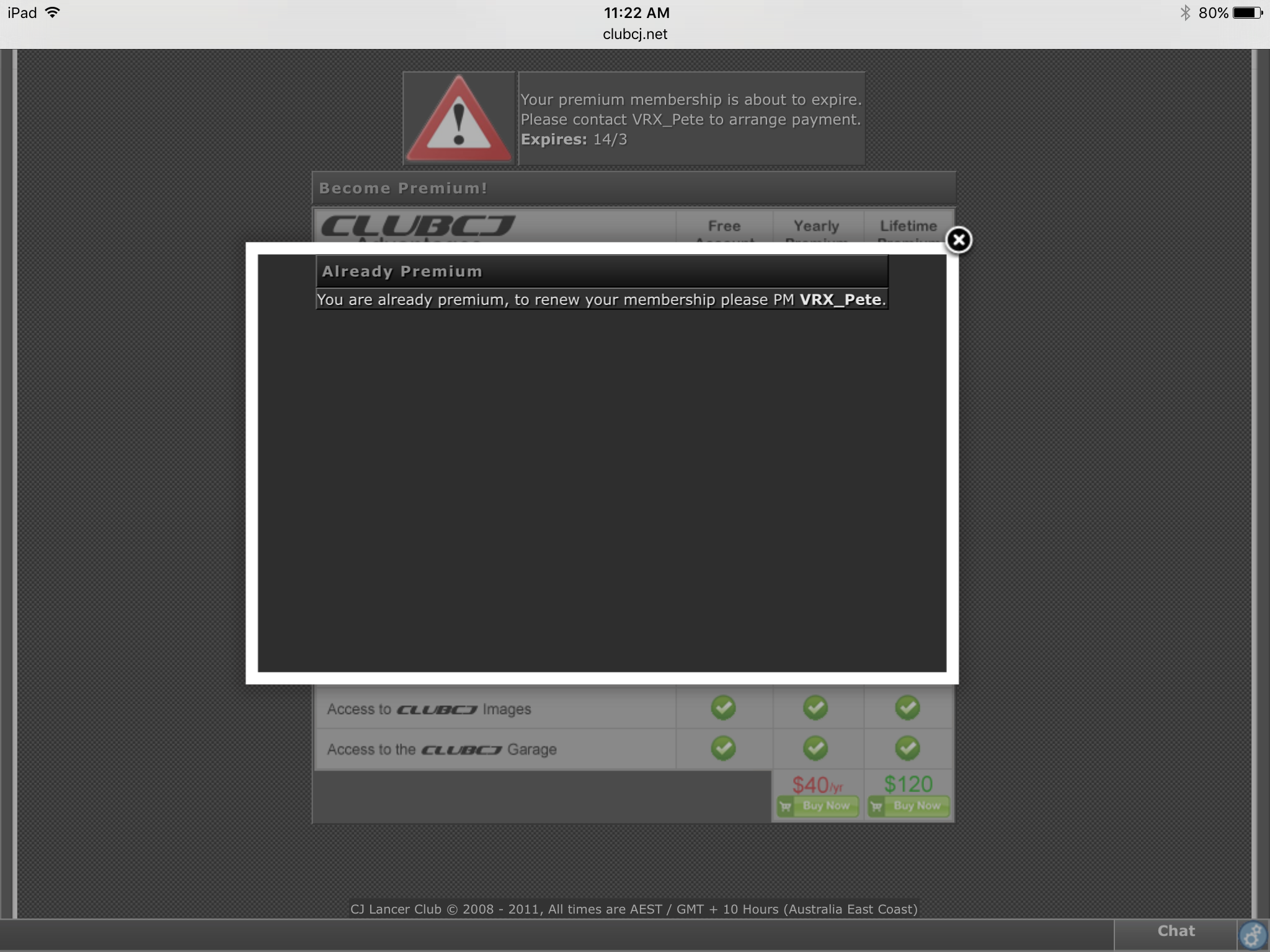 I get this pop up window when I try to pay.
Thanks
Phil
---
Hi Phil, I don't know what is going on there.

If you can transfer the money into the clubs account I will get an admin to change your status.

Please note your username and premium membership.
BSB: 062204
Account number 10487098

Cheers Treasurer.
Nice work Skip' now where the bloody hell is Sunny?
Please check out my
GARAGE
and feel free to leave a comment.
---
Phil if you didn't put an order in previously for CCJ t-shirt please give Annie / Blinklight your shirt size, you certainly deserve one with your previous wait fir welcome pack. I just sent Annie all the left overs today.
turbogirl
Member's Liaison Officer
Executive Team

In debt and loving it
---
---
Who is online
Users browsing this forum: No registered users and 1 guest