Connect with your social network account
***** ALERT - Nominations for your new ClubCJ Committee can be made
here
*****
Moderators: Moderators, Senior Moderators
User name & Why: gly(God loves You) ken my name.

sounds like religious.
Name: Ken
Age: 27
Location: Mt. Druitt, Sydney
Job: Stock Control Officer (Pharmaceutical Company)
Hobbies: Basket ball, RC cars, dogs, pc & ps3 gaming including online games and of course joy rides!
---
Moderator

Posts: 1717
Joined: Mon Sep 30, 2013 8:28 pm
Location: Launceston, Tasmania, Australia
[BUser name and WHY[/B] - Mystique - It's a song by Blue Stahli, but most people know Mystique from Xmen. xD
Name
Tiff

It's short for Tiffany..... but I only ever hear that when I'm in serious trouble... >_<
Age
23 :3
Location
Launceston, Tasmania
Job
Cleaner person thingy ma bob at Cowan Restorations, and Kitchen Hand at Maccy D's

Hobbies
My Car, Music, Gaming, Books, Movies, Cooking :3 <--- I am awesome chef

Daily: My14 Lancer LX
Weekender: 2009 MY09 Ralliart Hatch
My Mod Thread:
viewtopic.php?p=324612#324612
Instagram:
http://instagram.com/mitsii_lx
---
---
User name and WHY: Got the name Roadus in high school, was a lead roadie for a local band, after school finished, started gaming and needed a strong name that wasn't taken, i figured no one wants to get hit by a Roadtrain right? and it has stuck ever since, usually end up getting called Roadie or RT these days.
Name: Mark
Age: 31
Location: Mt Druitt
Job: Office Manager Commercial Lighting
Hobbies: Full time Dad, Gaming, hanging out with friends, cruising.
Port Macquarie Ralliarts
---
Lancer Newbie

Posts: 40
Joined: Wed Apr 01, 2015 4:36 pm
Location: Wodonga
User name and WHY- sirlancerlot because thats what i named my lancer nicknamed bambam
Name - Cassandra
Age - 20
Location - wodonga VIC
Job - trainee in hospitality and barista at mcdonalds
Hobbies - making coffee, music
---
Genius

Posts: 8015
Joined: Sun May 29, 2011 9:35 pm
Location: Northern Adelaide, South Australia
Username and WHY: VRX_08 because I used to own a 2008 CJ VRX Lancer
Name: Andrew
Age: 24
Location: Outer Northern Adelaide
Job: Supermarket assistant
Hobbies: video games, basketball, cruising
---
Post Monster

Posts: 3203
Joined: Mon Mar 18, 2013 9:21 pm
Location: Adelaide South Australia
user name & why: kay christensen well because it is name lol
name: kayla/kay
age: 23
Location: Southern Adelaide
Job: Bartender at European catering
Hobbies: video games, cruising etc
No matter where you are, whether it's a quarter mile or half way across the world, you'll always be with me and always be my BROTHER - Dominic Toretto. RIPPaulWalker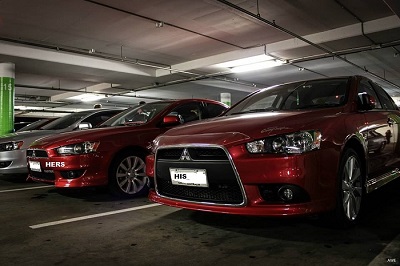 ---
---
Who is online
Users browsing this forum: No registered users and 2 guests