Connect with your social network account
***** ALERT - Nominations for your new ClubCJ Committee can be made
here
*****
Moderators: Moderators, Senior Moderators
Lancer ES/EX

Posts: 166
Joined: Tue Sep 28, 2010 11:20 am
Location: Sydney , Northern Beaches
There is a whole thread on this topic which will explain everything as Hoges has mentioned
Anyway this is what I have done , I have put a white and a blue led strip in with two switches ( still need to relocate switch box )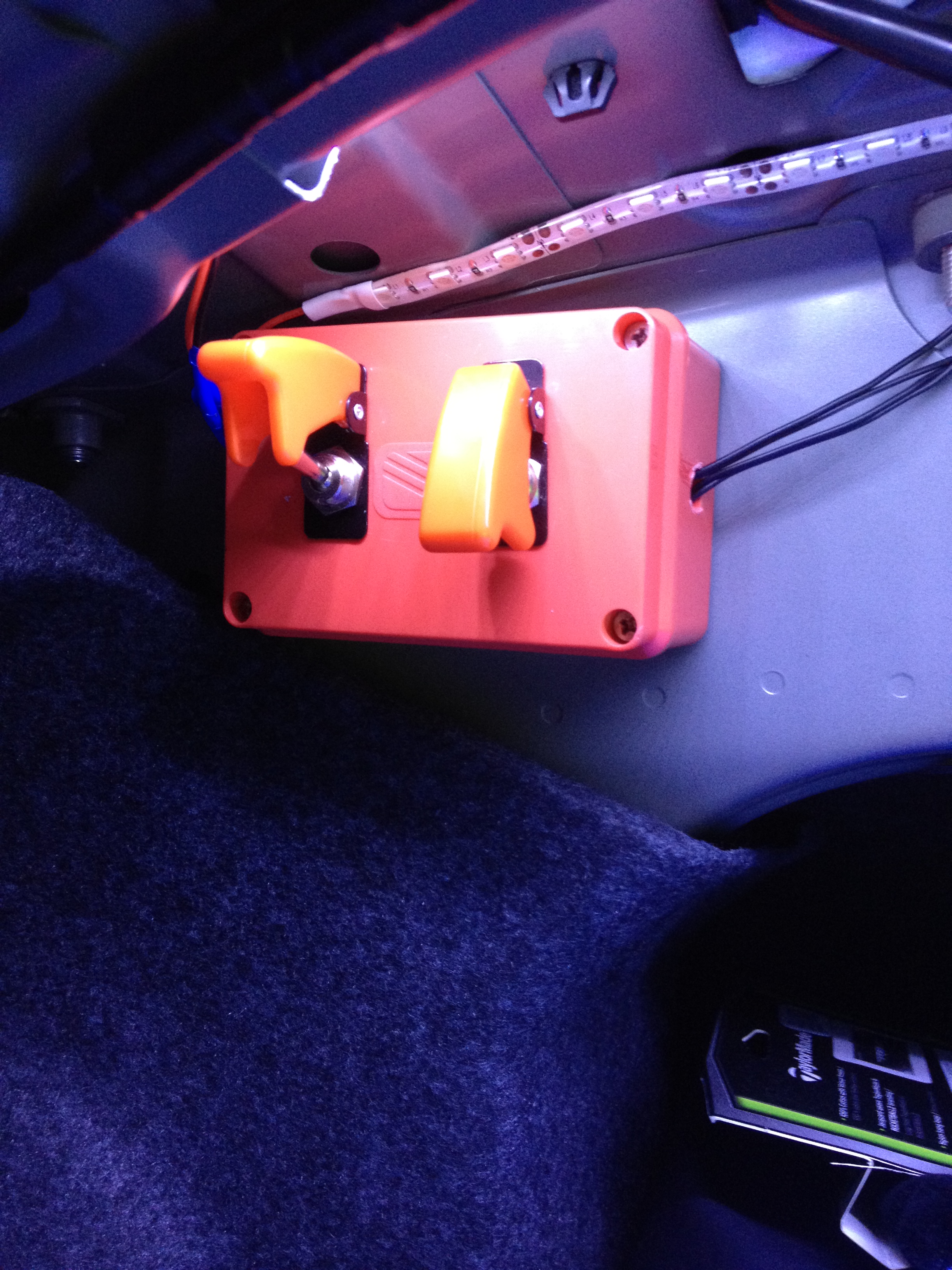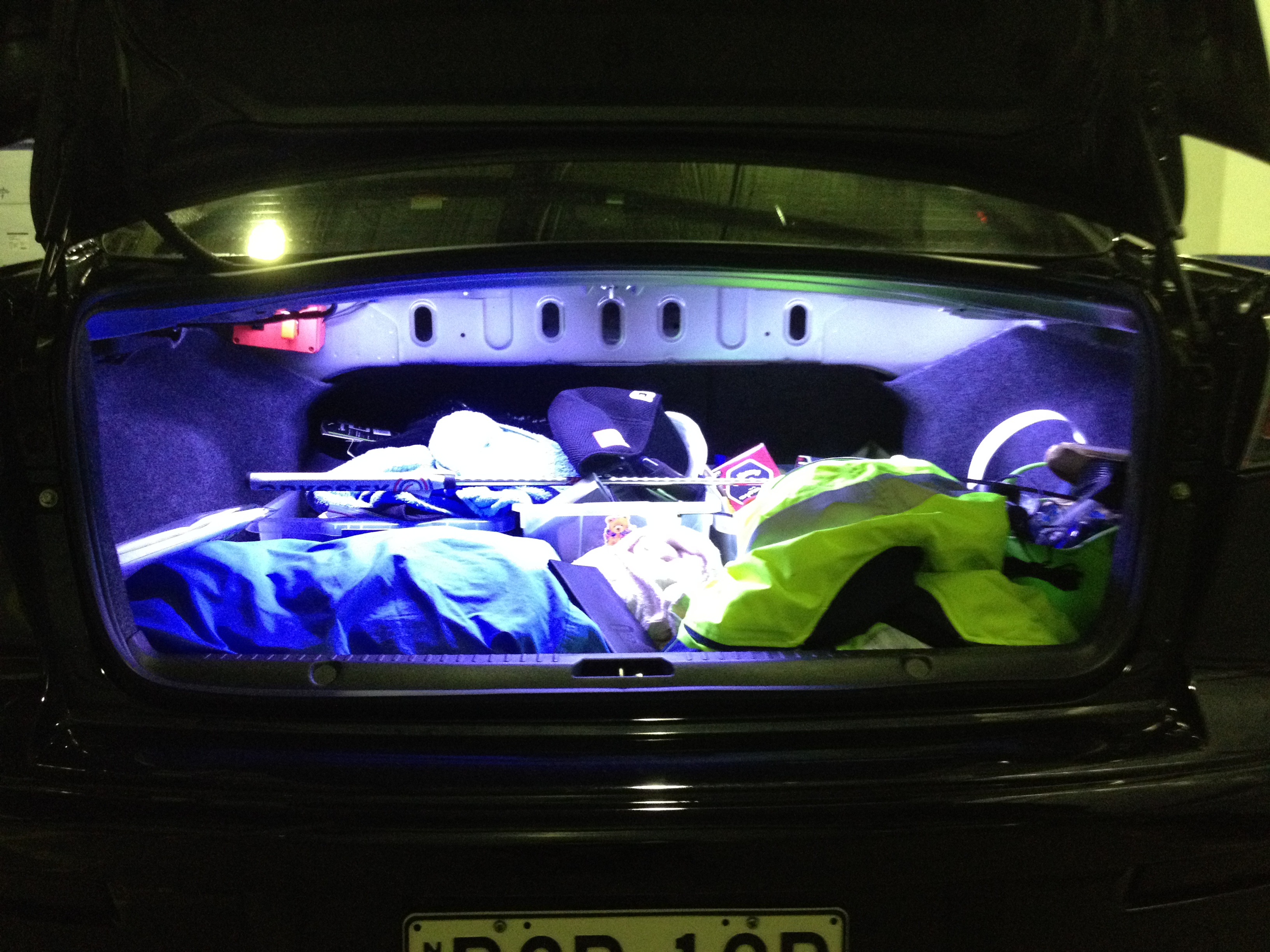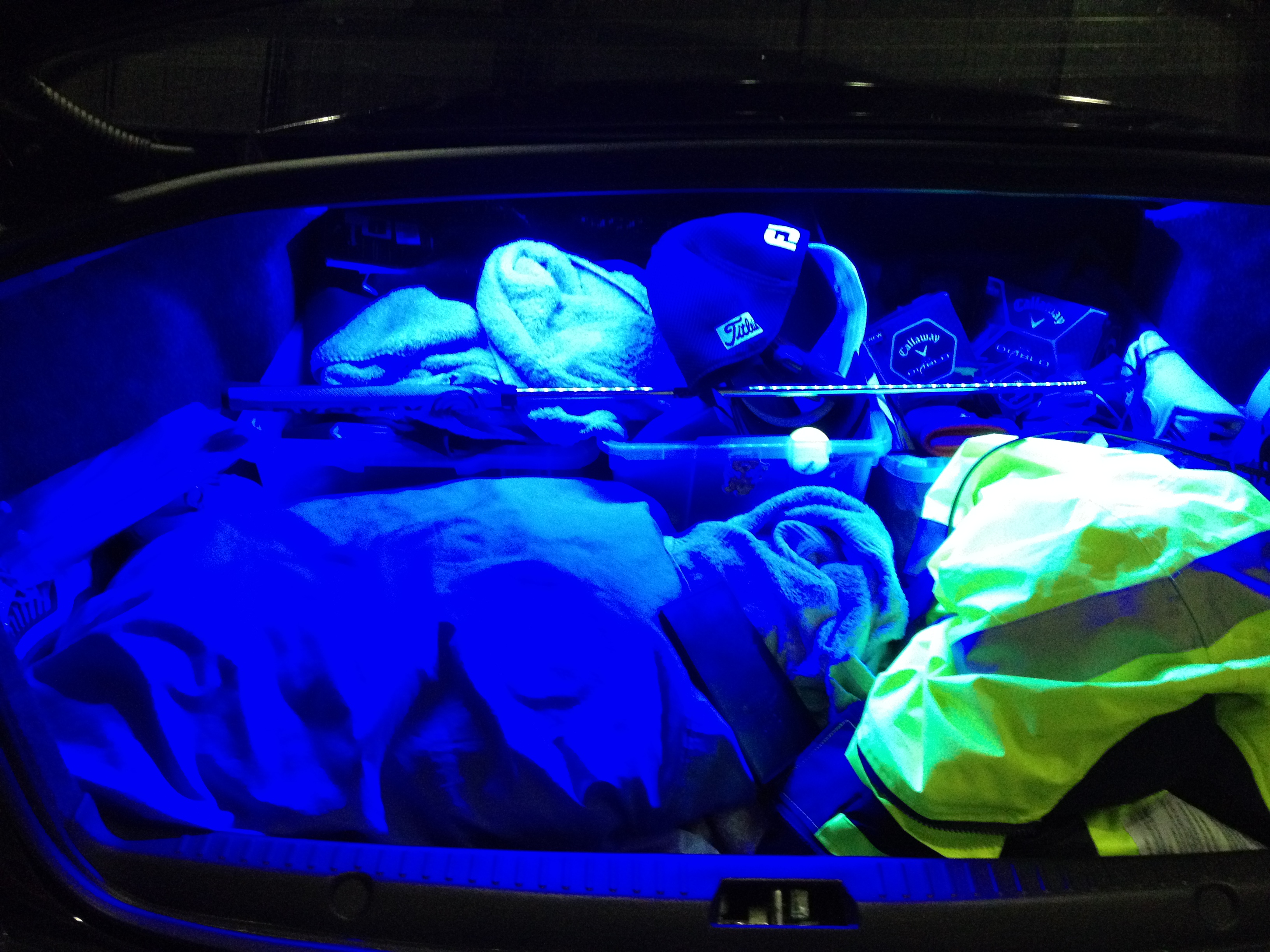 ID: 2281
---
Twellsy wrote:There is a whole thread on this topic which will explain everything as Hoges has mentioned Anyway this is what I have done , I have put a white and a blue led strip in with two switches ( still need to relocate switch box )
That's a huge switch. I've just got this tiny rocker switch tacked to the roof of the lid.
---
---
Last night i installed 2 x 1Meter led strip lights.get them off ebay for next to nothing. I tapped into the power for the boot light and mounted them up high so they dont shine in your eyes and im so impressed with the boot now.so much light its crazy. Lol. This morning u checked them and some of the glue had come lose.no big surprise.it didnt feel all that sticky to begin with. Picked up some "tarzans grip glue" and ran that along the back of the leds and let it sit for a few minutes before sticking ot up to the top of the boot again. Just checked it again now and its stuck like a magnet now. Very simple upgrade to do. The blue wire is the positive wire to the boot bulb. I used "positaps" to tap the wires.piece of cake
---
Genius

Posts: 4498
Joined: Sat Dec 06, 2014 12:46 pm
Location: Caloundra
Contact:
All I did was the same, white LED strip (about 90cm long) stuck to the underside of the parcel shelf and wired to the normal light lead. Simple, cheap and quick for much more light in the boot.

Still need to wire in some for the foot-wells in the car.
---
That will be so bright
Nice work Skip' now where the bloody hell is Sunny?
Please check out my
GARAGE
and feel free to leave a comment.
---
Genius

Posts: 4498
Joined: Sat Dec 06, 2014 12:46 pm
Location: Caloundra
Contact:
I've go them on the rail so they face forward not down but yes nice and bright at night

---
I was toying with footwell lights but i picked up a set of LEDs for the interior from ebay for about $20 search CJ leds and your will find them
The amount of light the shove into the cabin is mind blowing and im not going to bother with foot well lights now
---
---
Who is online
Users browsing this forum: No registered users and 4 guests