Connect with your social network account
***** ALERT - Nominations for your new ClubCJ Committee can be made
here
*****
Moderators: Moderators, Senior Moderators
the logic is irrefutable, although i know ofey will try

SUICIDE BOMBERS IN THE UK - GO ON STRIKE
Muslim suicide bombers in Britain are set to begin a three-day strike on Monday in a dispute over the number of virgins they are entitled to in the afterlife.
Emergency talks with Al Qaeda have so far failed to produce an agreement.
The unrest began last Tuesday when Al Qaeda announced that the number of virgins a suicide bomber would receive after his death will be cut by 25%, (from 72 to only 60) and applicable from this February,
The rationale for the cut was the increase in recent years of the number of suicide bombings and a subsequent shortage of virgins in the afterlife.
The suicide bomber's union,

(BOOM)

British Organization of Occupational Martyrs responded with a statement that this was unacceptable to its members and immediately balloted for strike action. General Secretary Abdullah Amir told the press,
"Our members are literally working themselves to death in the cause of Jihad.
We don't ask for much in return, and to be treated like this is like a kick in the teeth."

Speaking from his shed in Tipton in the West Midlands, in which he currently resides,
Al Qaeda chief executive Osama bin Laden explained,
"We sympathise with our workers concerns, but Al Qaeda is simply not in a position to meet their demands.

They are simply not accepting the realities of modern-day Jihad in a competitive marketplace.

Thanks to Western depravity there is now a chronic shortage of virgins in the afterlife.
It's a straight choice between reducing expenditure and laying people off.
I don't like cutting wages but I'd hate to have to tell 3,000 of my staff that they won't be able to blow themselves up anymore."

Spokespersons for the Union in the north east of England, Ireland, Wales, Scotland and the entire American & Australian continents stated that the strike would not affect their operations, as "there are no virgins left in their areas anyway."

Intelligence Sources closely affiliated with "BOOM" have stated that the drop in the number of suicide bombings has been put down to the emergence of Scottish singing star Susan Boyle.

Now that Muslims know what an actual virgin looks like they are not so keen on going to paradise.

thanks sam, u crack me up.
Last edited by
sleeper
on Fri Dec 18, 2015 5:42 pm, edited 1 time in total.
210 KWATW 400nm RALLIART
Virtual Dyno 1/1
http://goo.gl/GrUosm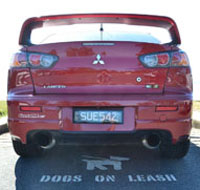 ---
wasnt me, and thats enough sam.

gah!
---
---
joke deleted, just a tad over the top

---
---
i`m gonna copy the winning one with your approval, dont u have access to the hidden forum?

but, no, its gone, i didnt copy it.
---
heh,
(BOOM) British Organization of Occupational Martyrs
cracks me up.
boom.com.au , hmmm, register that one

http://www.boom.com.au
Last edited by
sleeper
on Fri Jan 28, 2011 8:17 pm, edited 1 time in total.
---
---
---
---
steve.wyld@optusnet.com.au
btw, i stickeys the winning joke on the joke forum

---
Lancer ES/EX

Posts: 188
Joined: Sun Mar 08, 2009 11:15 am
Location: St Kilda East, VIC, Australia
I thing there's no point to put GEBRIL AWARD FOR HUMOR in competition section... I mean there WON'T be any competition IMO... Uncle Sam is hopeless and from "another dimmension" LOL... just give him the AWARD I'm sure he's got plenty jokes at least for a year



Gee... Timber-yard...

... I remember my mom's look when my father was telling it to his friends ages ago LOL
Uncle Sam FTW!!!
---
I got banned from Bunnings today. I walked in, and some idiot in a green apron asked me if I wanted decking. So I got the first punch in.

man i was at an ATM today and this little old lady asked if i could help check her balance... so i pushed her over

I was stealing things in the supermarket today, while balanced on the
shoulders of a couple of vampires. I was charged with shoplifting on two counts.
---
---
Who is online
Users browsing this forum: No registered users and 1 guest