Connect with your social network account
***** ALERT - Nominations for your new ClubCJ Committee can be made
here
*****
Moderators: Moderators, Senior Moderators
Genius

Posts: 4577
Joined: Sat Dec 06, 2014 12:46 pm
Location: Caloundra
Contact:
I got a new leather shame a while back, can't remember where or when. I'll have to dig around to see if I can find the recite.
Anyway I have a couple of issues with it.
First I could not get it working, it would not soak up water and would just stick to the car. So a few weeks/months back I stuck it in the same plastic tube I've used for my old one for years...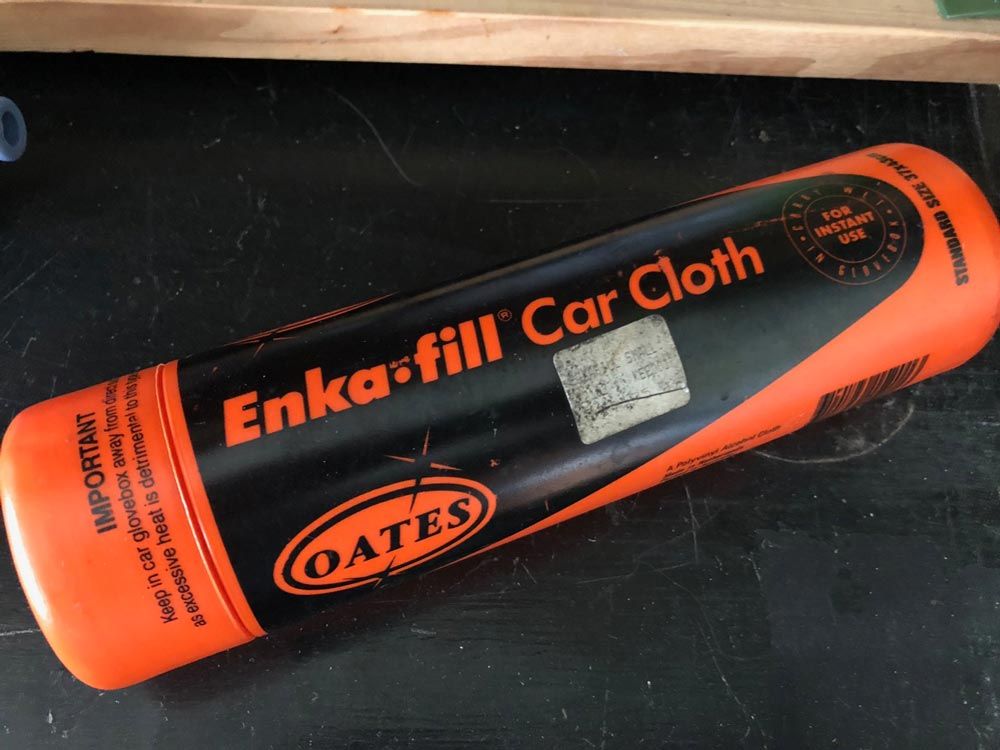 [/URL]
Today I pulled it out and noticed it have gone mouldy and thin around the edges, like it's about to fall apart.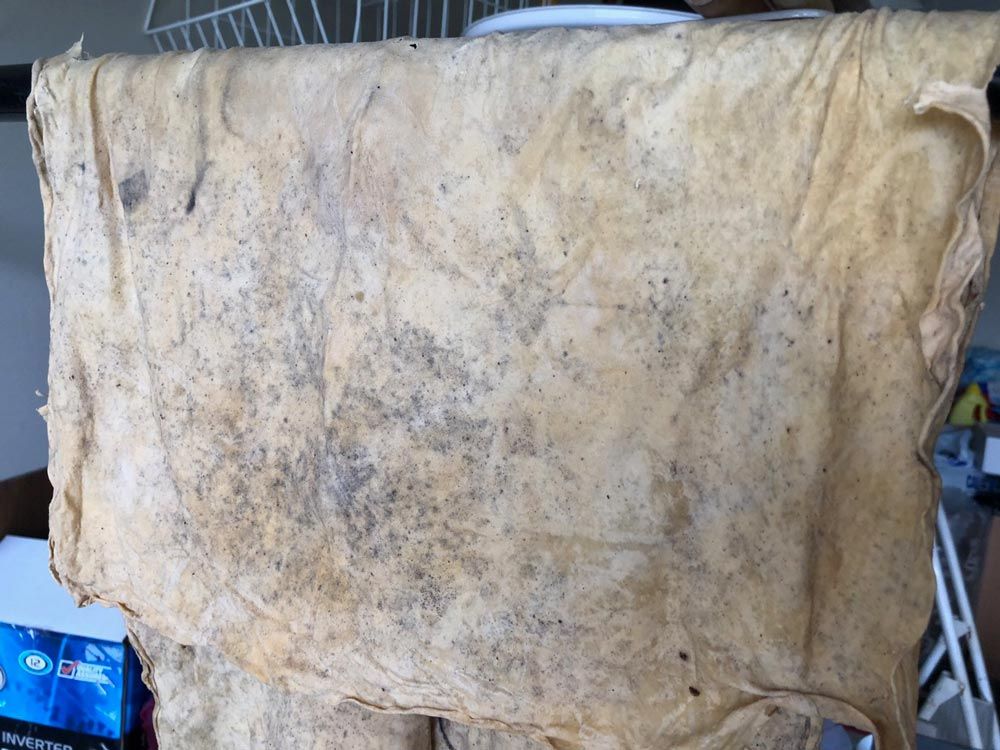 [/URL]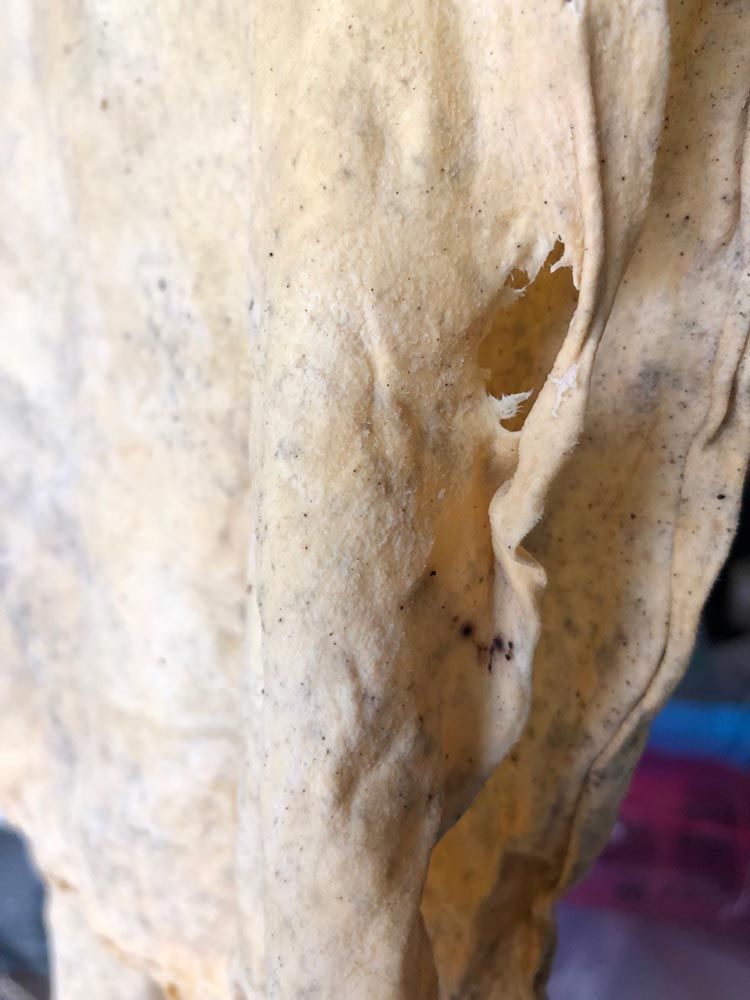 [/URL]
I had my old shame stuffed in the same tube and its still fine.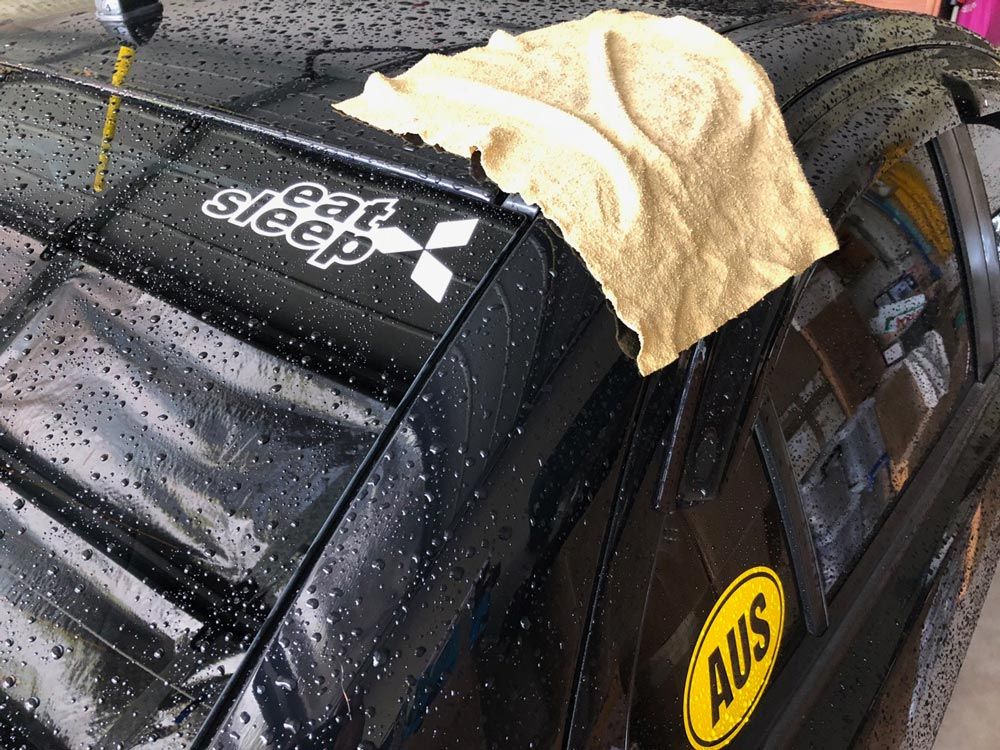 [/URL]
How do I prepare a leather shame to get it working and why did this one go mouldy when I've have the other one for years and always left it damp when put away.
---
I reckon it went mouldy cos its a crap one.
I look at shammy as a disposable item. They are inexpensive . Replace it every year or two and move on and never lose a nights sleep over it.
They can and do gather small amounts of dirt.
Replace regular and all good robin hood
---
Is your old chamois synthetic? I have a synthetic one, it sticks to the car if I don't pay attention, (it is meant to work almost like a squeegee), and it is kept damp in the tube and no trouble yet. They do take a bit to soak up water, sometimes pays to leave it in a bucket and squeeze it every now and then till it feels damp enough to you. If you want to clean it, hot almost boiling water and white vinegar should fix the mould.
2007 MY08 VR-X



I'm an eccentric smart-arse whose sarcasm has him perpetually in the s#@!.
---
Looking at the photos it seems apparent that while the first photo is apparently a genuine leather chamois,
the one in the second photo is synthetic.

Leather if left damp, locked in a confined space. Will go moldy no matter how good the quality.
The genuine leather chamois should be lightly stretched to its original shape and left to dry.
To reuse drop it into a bucket of cold water,may be slighly warm but definitely not hot as that will be the end of it.

Many detailers advise against the use of a chamois. They seem to prefer microfiber cloth!!??
Myself! I have used, microfiber cloth, genuine and synthetic chamois! With no regrets. Find finishing off with a microfiber cloth great'

Whichever you choose, make sure you keep it clean!!!! Work top to bottom.
---
Lancer Legend

Posts: 1270
Joined: Wed Jul 14, 2010 3:10 am
Location: Newcastle NSW Australia
As Sarusa said a leather chamois should be cleaned and left to dry out after use. Even the synthetic ones get a bit smelly when stored damp for a while in their tube.
Evolution X MR+ Lancer VRX Sportback +LA Lancer GSR
"Don't back off until you hit something"
---
I have a cheap synthetic one, and it's crap. (Although it only cost me $20 - what can I expect). I have heard that microfibre is the way to go, and large, quick drying towels too, like Bowden's Big Green Sucker.
MY09 CJ VR Lancer
---
Genius

Posts: 4577
Joined: Sat Dec 06, 2014 12:46 pm
Location: Caloundra
Contact:
I've had my old leather chamois maybe 20 years (seriously) always kept in the orange tube (ignore the writing on the tube, it originally had a different one in it) and after use rinsed out but kept damp and it have never gone mouldy or smelly in all that time, even when kept in the same tube as the mouldy one.

The phone of the one on my car is the old one and its leather also, the other 2 photos are of new one.

The new one does feel thinner than the old one.

I've been washing cars a long time so I know what I'm doing but this new leather one has got me stumped. I have a range of cloths but always use the some old chamois to dry off the car before doing other things.
---
---
Who is online
Users browsing this forum: No registered users and 3 guests