Connect with your social network account
***** ALERT - Nominations for your new ClubCJ Committee can be made
here
*****
Moderators: Moderators, Senior Moderators
Hi all

I have had my car for about 9 months.

2013 rally red evo X GSR withh SST

Full bolt ons, stock turbo but will be going 712gtp and E85 soon.

Thanks

Duncan
---
Welcome to CCJ, would be interested to know how the turbo goes, I'm keen to upgrade mine at some stage but not sure what I'll get, I'm not looking at E85 though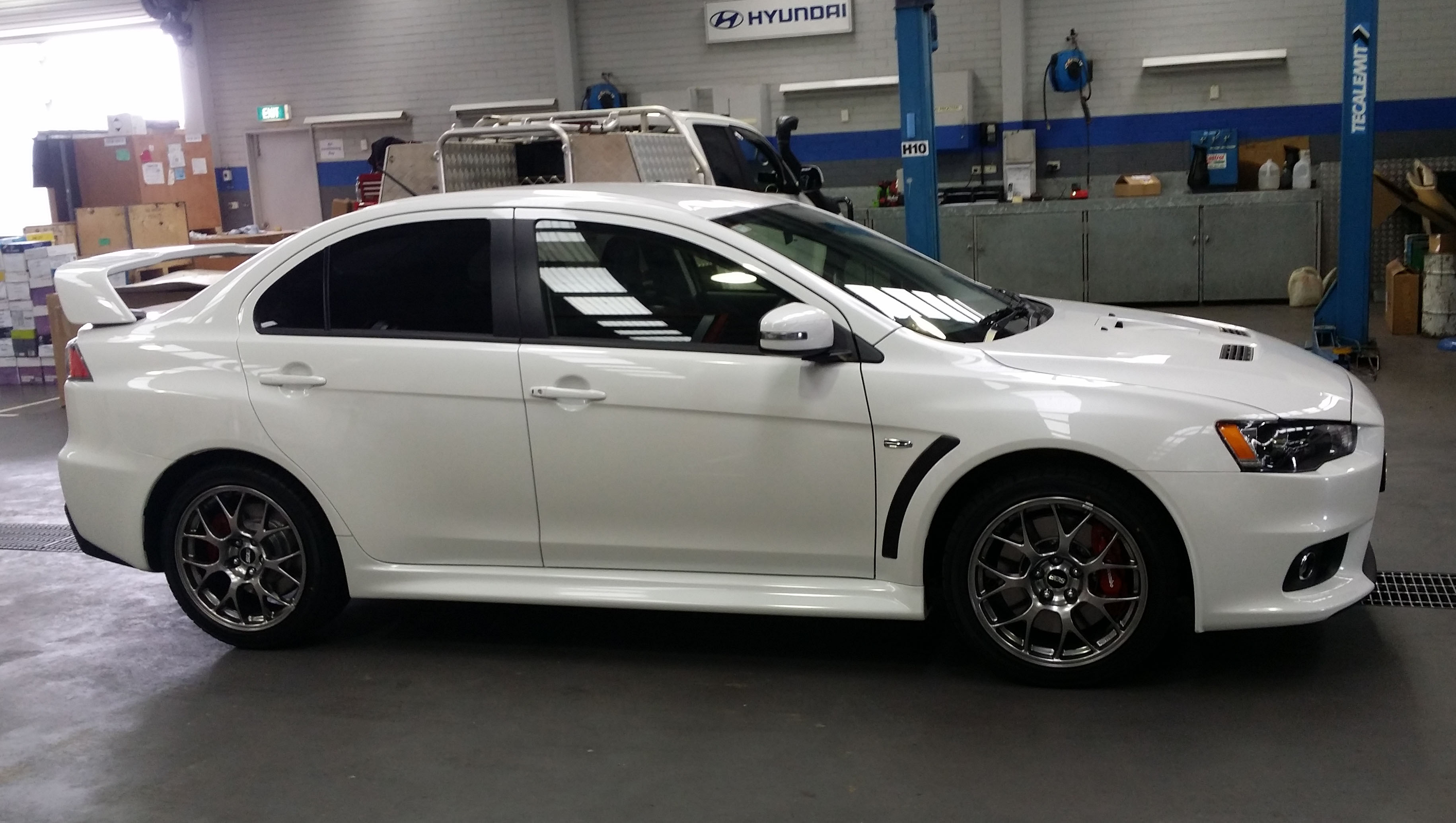 OHH YEA!!!!
---
Unless you intend hitting the Track, Why the hell would you want to increase the performance of a car
Thar already has about three times+ as much as it can use.

Only thing I can think of is you want it to become less reliable and wear out quicker.
It's magic as it is! ES sport owner.
---
Lancer ES/EX

Posts: 107
Joined: Fri Jan 01, 2016 11:31 am
Location: Rutherford NSW, Australia
I have a 3" exhaust from dump pipe back and high flow cat and K and N filter. Got a tune from Benny at Benchmark Performance and he added a 3 port Boost controller. Stock power around 150-160 AKW, My car with mods 186 AKW after tune I got 200AKW and its much more drivable the SST runs better and is much snappier to drive. If you push to much power out of the SST it will go bang unless you are prepared to upgrade the clutch packs and thats $5000+ to do depending on setup.
MY11 Evo X MR
MY09 Lancer Sportback VRX
Owner Operator: - Adam's Attention to Detail. Mobile Detailing and Automotive Installations.
https://www.facebook.com/AdamsAttentionToDetail/
---
Genius

Posts: 7854
Joined: Sun May 29, 2011 9:35 pm
Location: Northern Adelaide, South Australia
Welcome!

---
---
Who is online
Users browsing this forum: No registered users and 9 guests