Connect with your social network account
***** ALERT - Nominations for your new ClubCJ Committee can be made
here
*****
Moderators: Moderators, Senior Moderators
Lancer Newbie

Posts: 41
Joined: Thu Dec 21, 2017 9:22 pm
I don't mind the off topic rant. Least people are posting. Need opinions on subwoofer locations though? I'm going for Sound Quality and was thinking either the passenger footwell or the rear boot corner. An 10 or 12 inch?
---
12 inch is great. You will get great sound out a 12 inch and if you look at the low frequencys they can provide you will usually find a 12 will do better then a 10 inch.
Having said all of that. It depends on how much room you have in the boot.
Use the boot though. There is also "under seat" 8 inch subs you can buy. Dont touch those with a barge pole. Trust me on this they are pure crapola and a big waste of money.
There is a few manufacturers who sell ready made bolt in subs with an amp built in..just shove power into it and wire into header unit and your good to go.
My preference for a boot sub is self powered and i prefer a 12 inch Fusion sub. Just a single 12 inch sub is more then enough.
You can buy Fusion and other brands of subs with dual subs in it. Again look at how low the frequency it will go and the single 12 inch will beat it.
I have a fusion 12 inch single driver sub in my boot and it works a treat.
It comes with all the wiring you need and great value for money.
I can remove my sub box very easily. I have a quick release plug for the power and remote wires and just remove the dual rca plugs for the audio and your done.
And it also fits with the full size spare wheel kit.
If you want more boot space get the 10 inch sub. I love my 12 inch sub gives my lancer plenty of doof doof to keep up with the best of them and it sounds bloody great inside the cabin
---
Lancer Newbie

Posts: 41
Joined: Thu Dec 21, 2017 9:22 pm
For your purposes the system you have sounds great. I'd encourage you to sit in a finely tuned SQ audio car and notice the difference though. You'll quickly realise those fusion subs may produce a lot of sound but the quality is lacking compared to a focal or image dynamics sub.

'Value for money' in speakers usually means compromise on sound quality and that is exactly what I don't want. I'm not after lots of 'doof doof' lol I'm after precision and the most accurate sound possible to reproduce music as it was originally recorded. I need to bring the sound of the low bass notes up to the front stage and I wanted to know if a sub in the lancer boot can do this as effectively as a front footwell placed sub.
---
Im more then happy with the audio quality in my lancer.
Sadly people point the finger at speakers and say its the speakers fault for poor audio quality.
The amp is the issue. Hence why i have an alpine PDX--F6 driving the door speakers.i wanted an economic system that sounded great and im more then happy with the results.
As with any hobby or interest how much money do you want to throw at the hobby to get what you want.
More then happy to let you jump in my car any time and have a listen to the system.
---
Lancer Newbie

Posts: 41
Joined: Thu Dec 21, 2017 9:22 pm
Did you do any sound deadening for you system? What speakers did you put in the rear doors?
---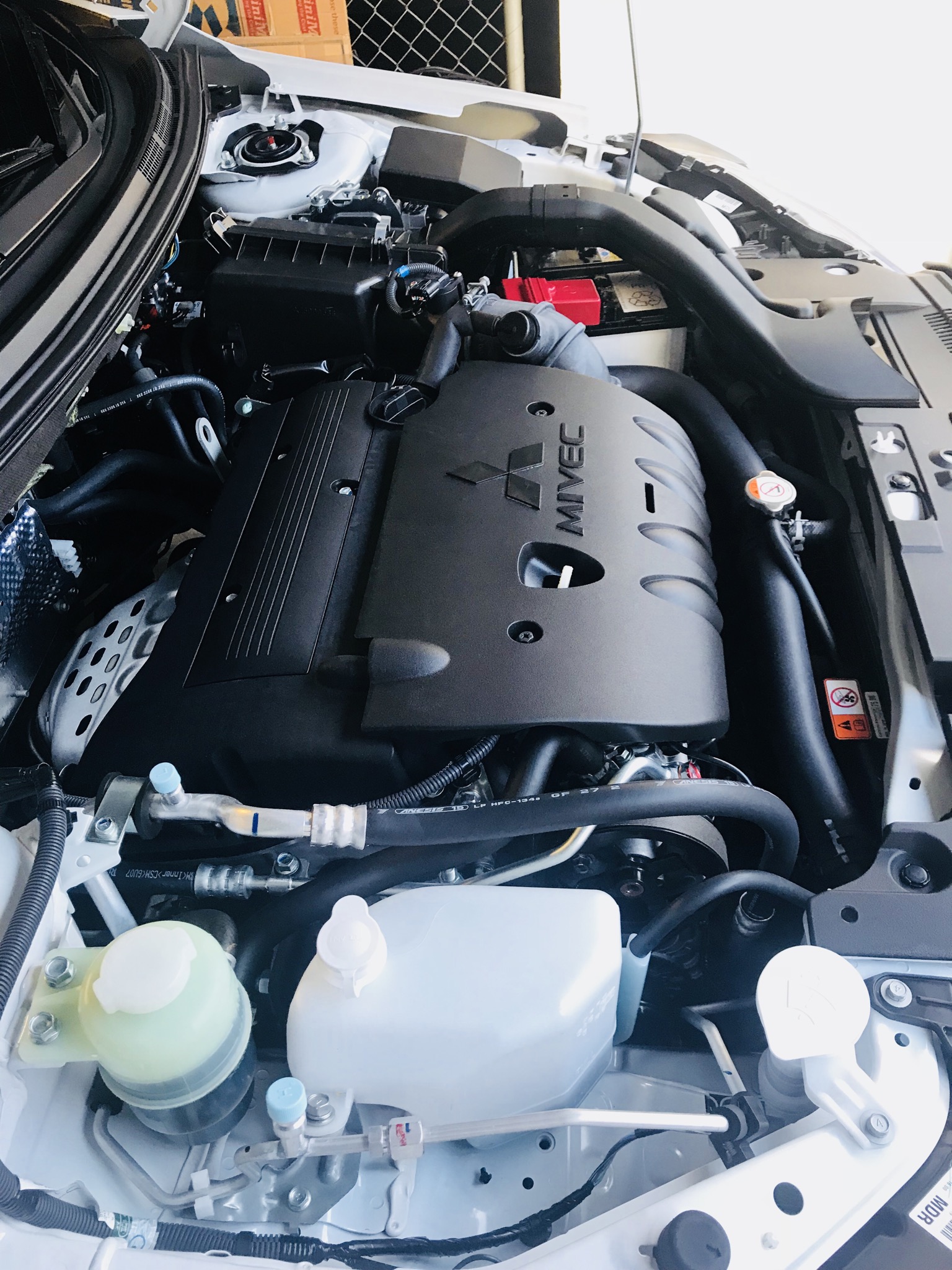 Mooman wrote:The reinforcing plates on top of the strut towers are interesting and new, wonder if it means Mitsubishi knows there is a problem with cracking/damage in older cars?
hey is there any benefit of fitting the strut reinforcing plates to a CJ Lancer? They were left behind when someone got the front struts off the car at the wreckers. thanks!
---
---
Who is online
Users browsing this forum: No registered users and 9 guests